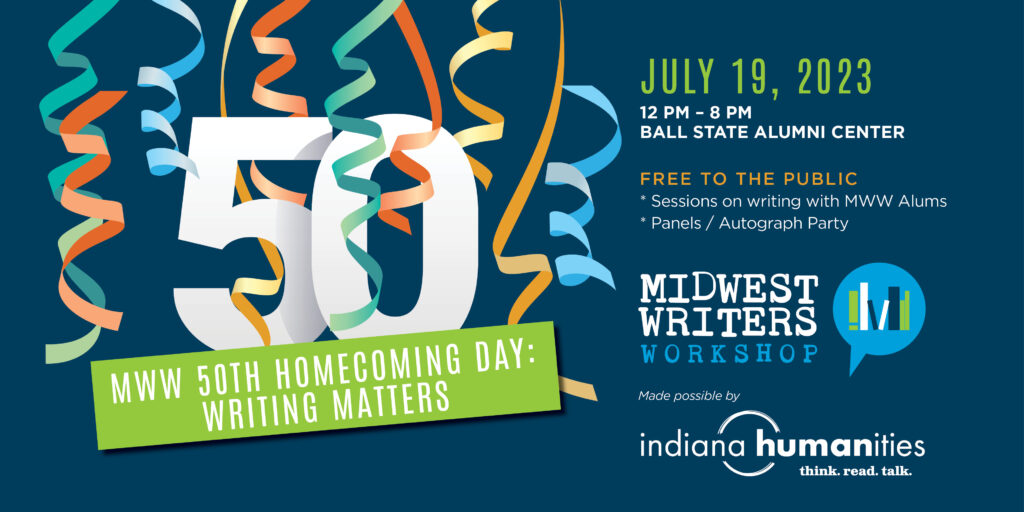 On July 19th, the Midwest Writers Workshop will welcome a slate of bestselling and award winning alums to teach sessions on the craft of writing, sign books, and celebrate the anniversary with birthday cake. Throughout the Homecoming Day, panelists, attendees, and community activists will focus on why "Writing Matters" to each of us, our communities, and our society.
The one-day event, hosted at the Ball State Alumni Center, is free and open to the public thanks to a grant from Indiana Humanities, in cooperation with the National Endowment for the Humanities. Attendance is limited to the first 100 who register. Registration is required.
The day will feature the following sessions:
Finding and Telling True Stories by Kelsey Timmerman
Characters You Can't Forget by D.E. (Dan) Johnson
The Long Write by Sandi Baron
Reinventing Through Revision by Leah Lederman
Mystery/Suspense: "It's A Mystery!" by Larry Sweazy
Amping Up Your Creativity in Nonfiction by Kelly O'Dell Stanley
Looking for Laughs in All the Right Places by Sherry Stanfa-Stanley
Writing with an Empathetic Eye (and Ears) to Enhance Character Development by J.R. Jamison
And two panels:
Writing in your community: Stories bind our communities and inspire us to get involved. This panel of nonprofit leaders will discuss the importance and craft of telling local stories and how writers can work in their own communities to make a difference.
The Heart of the Matter: Whether you write fiction or nonfiction your work likely addresses real-life issues and wrestles with causes that are important to you. This panel of authors will discuss what matters to them, and how it drives and influences their work.
Following the day of celebration and learning, Midwest Writers will offer three more days of writing sessions, speakers, and community from July 20-22. Registration for this portion of the conference is available on our website for $349 (or virtual for $199).
NOTE: If you are registered or will register for the MWW23 In-person conference, you DO NOT need to sign up for a ticket.
Check out the full conference here.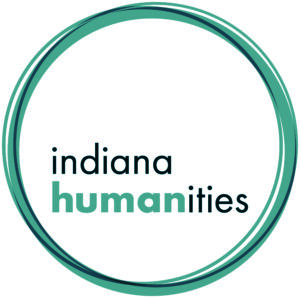 This MWW program on Wednesday, July 19th has been made possible through a grant from Indiana Humanities, in cooperation with the National Endowment for the Humanities.
####
For 50-years the Midwest Writers Workshop (MWW), a 501(c)3 nonprofit, has nurtured aspiring and accomplished writers to improve their craft and achieve their publishing goals in a welcoming community. The organization was founded in 1973 by Ball State University journalism professor Earl Conn and children's author Dorothy Hamilton. Each year MWW offers opportunities for writers to engage with authors, editors, publishers, and agents through in-person and virtual events such as its summer conference and Agent Fest.