Sometimes it happens. A cancellation. And usually, when it does, it comes a week or so after the brochure for our summer workshop is printed and mailed. And that's just what happened.
We are disappointed to announce that literary agent JL Stermer is unable to participate in this year's workshop. However, we are pleased to announce that Jessica Sinsheimer with the Sarah Jane Freymann Literary Agency will join us instead.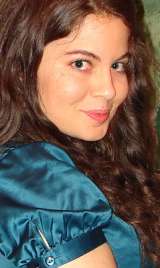 Jessica Sinsheimer has been reading and campaigning for her favorite queries since 2004. Originally from the San Francisco Bay Area, she went east for Sarah Lawrence College and stayed for the opportunity to read soon-to-be books for a living.
Now an Associate Agent at the Sarah Jane Freymann Literary Agency, she's developed a reputation for fighting office members to see incoming manuscripts first-and for drinking far too much tea. Her most recent sale was Ripper, a YA/historical/paranormal novel about a Victorian girl who takes down Jack the Ripper–and its sequel.
Always on the lookout for new writers, she is most excited about finding literary, women's, and Young Adult fiction, and-on the nonfiction side-psychology, parenting, self-help, cookbooks, memoirs, and works that speak to life in the twenty-first century.
Jessica will meet with participants for pitches (you must select her when you register) and she will present a session on Saturday: "Hooking an Agent".
It's more likely you'll get hit by lightning while starring in a Broadway play than get a book deal, some say, and the economy has only made it worse. But from my own experience, and from objective data I've assembled, I know that 33 percent of your competition disqualifies themselves immediately-and that another 32 percent make preventable mistakes.

I'll use pie charts, line graphs, and months of data, to help you learn how to keep yourself out of the bottom 65 percent-and how to make yourself immediately likable to an agent; how to increase the odds of your work getting pushed to the top of the reading pile-and how to increase the chances of an agent falling in love with your work.

You'll also learn strategies agents use when submitting work to editors, and how to apply those same strategies to your own submission process.

Publishing is a very subjective industry, based on timing, intuition, taste, impressions, synchronicity and luck-but when you use the objective data to your advantage, your odds can't help but improve.