Midwest Writers Workshop Board of Directors:
Julie Tuttle Davis, President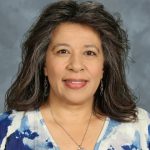 Julie Tuttle Davis serves as The Indiana Academy's Chief Marketing Officer (CMO). Since joining the Academy in 2016, her responsibilities have included all aspects of the Academy's public relations, marketing, and external communications both print and digital. She works closely with faculty, staff, and students as well as alums and external partners to create promotional materials, plan events, and support fundraising efforts. She also oversees the Academy's website and institutional social media accounts. The offices of Admissions, International Programs, and Outreach Programs report directly to her. She previously worked in Ball State's Office of Marketing and Communications for over seven years. Other higher education institutions she's worked for include Ivy Tech, Anderson University, and Rose-Hulman Institute for Technology. Her work has been recognized with many prestigious awards throughout her career.
Angela Jackson-Brown, Vice President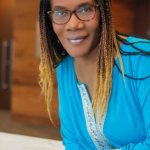 Angela Jackson-Brown is an award-winning writer, poet and playwright who teaches on the graduate faculty of the Naslund-Mann Graduate School of Writing at Spalding University in Louisville, KY. She is a graduate of Troy University, Auburn University and the Spalding low-residency MFA program in Creative Writing. She has published her short fiction, Creative Nonfiction, and poetry in journals like The Louisville Journal and the Appalachian Review. She is the author of Drinking From a Bitter Cup, House Repairs, and her recently published novel, When Stars Rain Down. When Stars Rain Down is a highly acclaimed novel that received a starred review from the Library Journal and glowing reviews from Alabama Public Library, Buzzfeed, Parade Magazine, and Women's Weekly, just to name a few. In the summer of 2022, her next novel, The Light Always Breaks, was published by Harper Muse, an imprint of Harper Collins. Visit her website: www.angelajacksonbrown.com.
Kelsey Timmerman, Treasurer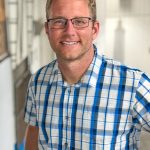 Kelsey Timmerman is the New York Times Bestselling author of Where Am I Wearing? A Global Tour to the Countries, Factories, and People That Make Our Clothes; Where Am I Eating? An Adventure Through the Global Food Economy; and Where Am I Giving: A Global Adventure Exploring How to Use Your Gifts and Talents to Make a Difference (Where am I?). His writing has appeared in places such as the Christian Science Monitor and has aired on NPR. Kelsey is also the cofounder of the Facing Project, which seeks to connect people through stories to strengthen community. He is the recipient of the Eugene and Marilyn Glick Emerging Writers Indiana Authors Award.
Lylanne Musselman, Secretary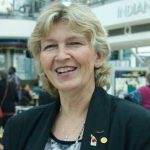 Lylanne Musselman is an award-winning poet, playwright, and visual artist. Her work has appeared in Pank, The New Verse News, Flying Island, Rose Quartz Magazine, Last Stanza Poetry Journal and The Ekphrastic Review, among others. Recently, one of her poems was selected as the featured poem in Tipton Poetry Journal, Issue # 48 Spring 2021. Musselman's work has appeared in many anthologies, including The Indianapolis Anthology (Belt Publishing, 2021). She is the author of six chapbooks, including Paparazzi for the Birds (Red Mare 16, 2018) and is the co-author of Company of Women: New and Selected Poems (Chatter House Press, 2013), and is author of the full-length poetry collection, It's Not Love, Unfortunately (Chatter House Press, 2018). Musselman is a three-time Pushcart Prize nominee, and her poems are included in the Inverse Poetry Archive, a collection of Hoosier poets, housed at the Indiana State Library. Musselman is currently working on several chapbooks and a new manuscript.
Jacyn Youhana Garver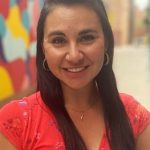 Jaclyn Youhana Garver is a freelance writer and editor from Fort Wayne, Indiana, and the communication specialist for a national marketing group. Her contemporary fiction is represented by Savannah Brooks of KT Literary. She won an honorable mention in the Writer's Digest Annual Writing Competition in non-rhyming poetry in 2021 and two in 2022; and her poetry and book reviews have appeared in journals including The Oakland Review, Prometheus Dreaming, Poets Reading the News, trampset, Superstition Review, Colorado Review, and Green Mountains Review. Her story "The Butterfly Catcher" is scheduled to appear in The World Belongs to Us: An Anthology of Horror Stories About Bugs, to be published by From Beyond Press in May 2023; and her first chapbook, The Men I Never:, is scheduled to be published by dancing girl press this year.
Jack Heffron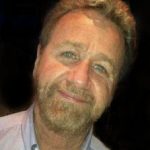 Jack Heffron was a founding editor of the new Story magazine, which twice won the National Magazine Award for fiction, and he worked in book publishing for years as editorial director of Writer's Digest Books, Story Press, Emmis Books, and Clerisy Press (now Adventure-Keen). As author and ghostwriter, he has published books on subjects ranging from sports to marketing to the paranormal. He's best known for The Writer's Idea Book, which has remained in print for more than twenty years and become a classic in the field of writing instruction His short stories have been published in literary journals and twice have been nominated for the Pushcart Prize while his nonfiction has appeared in numerous magazines and been noted in Best American Travel Writing.
Michelle McGill-Vargas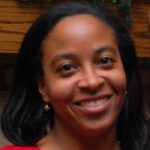 Michelle McGill-Vargas considers herself a Christian writer of historical, flash and short fiction. She has been published in The Lutheran Witness, Splickety Magazine, The Copperfield Review, and Typehouse Literary Magazine. She has also contributed at Short Fiction Break and Noir Expressions. She pays the bills as a teacher of deaf and hard of hearing. Michelle is also a member of Highland Writers Group, Valparaiso Writers Group, and served as vice-president of the Indiana Writer's Consortium.
Cliff Protzman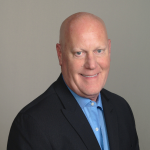 Cliff Protzman published his first novel, Dead Air: a Glenn Beckert Mystery in September 2017. He also writes short stories and was a winner in the Unfinished Chapters anthology in 2015. Cliff presents his original stories annually at the Celebrate Short Fiction Day.  An avid baseball fan, Cliff had been published in the Pittsburgh Post-Gazette and various blogs discussing baseball and his beloved Pirates. He is a member of the Mystery Writers of America.
J.D. Webb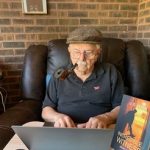 J. D. Webb (Dave) a full-time author since 2002, credits Midwest Writer' Workshop as the impetus for his latest career. He is a Viet Nam veteran and was a manager in a Fortune 500 company for twenty-five years, retail shoe sales and repair shop owner before beginning a writing journey.  He has garnered writing awards for both short stories and novels. In 2008 his short story Nine One One won the coveted EPPY from the international Electronic Publishing Internet Connection (EPIC). Three different publishers publish his stories. In 2008 he was a Fellow at Midwest Writers Workshop and was honored to be elected recently to a term on their Board of Directors.
MWW Staff:
Jama Kehoe Bigger, Executive Director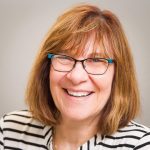 Jama has been involved in the planning, growth, and success of MWW for 35+ years. She is the author of an autobiographical book, Then Came A Miracle, and her freelance writing has appeared in newspapers and magazines. A graduate of Ball State University with B.A. and M.A. degrees in English, she taught freshman composition courses there for many years before starting a successful business, Bigger Writing Services, which she operated for twenty-five years. She also taught summer courses, Literary Citizenship in a Digital Age, for Ball State English students who then served as interns and assistants to the literary agents at MWW. She blogs at www.jamakehoebigger.com and has created Happy Day Moments on Facebook.
Leah Lederman, Assistant Director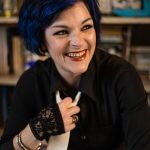 Leah McNaughton Lederman is a writer and freelance editor from the Indianapolis area, where she lives with her husband and an assortment of children, cats, and dogs. She is the creator of Café Macabre: A Collection of Horror Short Stories and Art by Women (SourcePoint Press), and A Novel of Shorts: The Woman No One Sees. Leah's short stories and poems appear in various anthologies, and she was nominated for a Pushcart Prize for her essay "My Bleeding Heart" in the online anthology, What is and What Will Be: Life in the Time of Covid. She released Café Macabre II in 2021.
MWW Key Advisors: