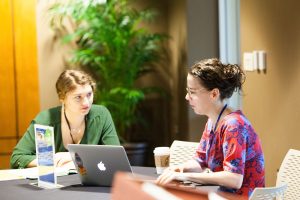 During the MWW Agent Fest Online 2023, our Query Letter Critique Team offers, for an additional fee of $50, the opportunity to meet for a 10-minute one-on-one consultation with an agent to discuss your query letter AND the first page of your manuscript.
The query letter is the time-honored tool for writers seeking publication. A query letter is a sales letter that attempts to persuade an editor or agent to request a full manuscript or proposal.
It's your all-important first contact with an agent. It's a one-page letter that explains who you are and what your book is about. Your query must be exceptional to get agents to request sample chapters for review. If your query letter is not up to snuff, agents will send a rejection rather than a request for more material.
Query Critique Team:
Eloy Bleifuss, Janklow & Nesbitt

Savannah Brooks, KT Literary

Alexandria Brown, Rising Action Publishing Collective

Jenniea Carter, New Leaf Literary

Melissa Danaczko, SK Agency

Sarah Gerton, New Leaf Literary

Jolene Haley, Donald Maass Literary Agency

Zach Honey, Fine Print Literary

Carrie Howland, Howland Literary

Madeline Wallace, Sanford J. Greenburger Associates
Instructions:
Email midwestwriters@yahoo.com

Subject line:

"Query Letter Critique, [Name of Agent/Editor of your choice]"

Attach:

your one-page query letter (single-spaced) + the first page of your manuscript (double-spaced)


Queries & first page must be received by October 23, 2023.
For tips on queries, click on these links