Agent Fest Online 2023 AGENTS TO BE ANNOUNCED
2022 Agents:
Tess Callero, Europa Content
Heather Carr, The Friedrich Agency
Haley Casey, Creative Media Agency, Inc.
Marisa Corvisiero, Corvisiero Literary Agency
Zabé Ellor, The Jennifer De Chiara Literary Agency
Jessica Felleman, Jennifer Lyons Literary Agency
Jolene Haley, Marsal Lyon Literary Agency
Eva M. Scalzo, Speilburg Literary
Hannah Strouth, Jane Rotrosen Agency
Tess Callero, Europa Content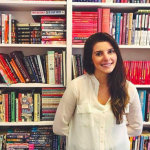 Tess graduated from Indiana University with a dual degree in Marketing and English. She moved to New York to combine her love of both fields and become a literary agent. After spending four years at Curtis Brown, she moved to Europa Content in March 2019. Tess represents clients across genres and categories, from young adult and adult fiction to select nonfiction projects. She also handles foreign rights for the agency.
Wishlist:
YA and adult rom com & mystery/thriller/suspense
Upmarket, book club fiction
Platform-driven nonfiction in the following areas: cookbooks, food writing, self-development, memoir, health/wellness, relationships/marriage, social justice, climate.
Heather Carr, The Friedrich Agency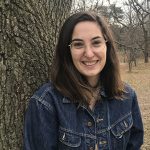 Heather Carr is a literary agent at The Friedrich Agency where she represents fiction and nonfiction for adults. Originally from the suburbs of Portland, Oregon, she now lives in Brooklyn, NY. Heather is looking for voice-driven narrative nonfiction, particularly by a writer who guides the reader into a world they are uniquely positioned to write about. She's also seeking literary fiction and high-concept commercial fiction including that which dabbles in the surreal and suspenseful, particularly about complex women and female friendship. In all writing, she's on the hunt for a singular voice and new perspectives. She does not represent any work for children or young adults.
Haley Casey, Creative Media Agency, Inc.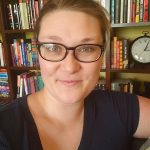 Haley Casey has always had a special place in her heart for stories, but it was when she wrote her first chapter book in fifth grade that her true love of literature was realized. In 2015, she graduated from The University of Kansas with a bachelor's degree in creative writing, and that fall, she attended the Denver Publishing Institute. She began her full-time career at Ogden Publications, where she was an editor for four years. There she worked with a variety of authors across multiple magazines, wrote articles, edited podcasts, and even styled photos—anything to add some creativity to her days. In 2020, she interned at Metamorphosis Literary Agency and Creative Media Agency, Inc. before stepping into her role as an associate agent at CMA. She also manages the digital arm of the company. Haley is actively building her list, and among her recent sales are books by Stacey Anthony and Stephanie Campisi. Learn more at https://cmalit.com/haley-casey/.
Wish List:
For adults, I'm seeking meaningful women's fiction; book club/upmarket fiction; anything in the vein of Silvia Moreno-Garcia; romcoms, especially with a charismatic love interest; paranormal romance; memoirs; narrative nonfiction; true crime, such as I'll Be Gone in the Dark; any nonfiction that speaks to our culture, particularly issues concerning race, sex, or the LGBTQ+ community; and gardening and sustainability.
In YA, Haley likes to see contemporary fiction that speaks deeply about platonic and familial relationships; romance from all perspectives; mystery, particularly set in academia; suspenseful, unsettling, psychological horror; fantasy, especially those that are approached from a non-Western perspective; select science fiction; hard-hitting dystopians, like Uglies or Scythe; and nonfiction with a strong voice.
In MG, she's looking for voicey contemporary fiction, especially those stories in which young readers of color can see themselves; clever and compelling mysteries, like The Westing Game; well-conceived fantasy; and select science fiction that speaks highly of its smart young characters.
At the very top of her list are diverse voices across genres and age groups. She loves thoughtful magical realism, fulfilling character relationships, and clever retellings. And in general, she ism drawn to clever plotting, lyrical prose, and feelings poured onto the page; unreliable narrators, interesting antiheroes, and compelling villains; complex, ride-or-die female friendships; high stakes that leave her breathless; and heroes journeys that are fun, purposeful, and bring together a unique cast of characters.
Marisa Corvisiero, Corvisiero Literary Agency
Marisa A. Corvisiero is the founder and CEO of the Corvisiero Literary Agency, an attorney, and our Senior Literary Agent. During the few years prior to starting her own agency, Marisa worked with another well known New York City Literary Agency, where she learned invaluable lessons and made a name for herself in the industry. She is also a Literary Consultant, Speaker, Author and continues to practice law in New York City with specialties in Publishing, Corporate, and Trust & Estates.
As an attorney she has published several articles in her practice areas, is a member of the New York Bar Association, and has experience in Top Global Firms and Fortune 500 companies where she practiced Mergers & Acquisitions, Corporate Finance, Banking and Compliance before starting her own Practice and Literary Agency. She has attended over 100 conferences and workshops, and continues to present on webinars, tutorials, and bootcamps for Writer's Digest among other reputable sources, as well as hosting her own Author Preneur Workshops, where she teaches and coaches authors on writing, mindset, and publishing as a business.
The Corvisiero Literary Agency is dedicated to writers of high quality fiction and non-fiction. Our clients include authors at all different stages of their careers, from Best Selling Authors to debut Authors with unique voices and stories to tell. We value fresh, original writing that has a compelling point of view.
Zabé Ellor, The Jennifer De Chiara Literary Agency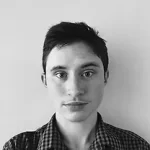 Zabé Ellor joined The Jennifer De Chiara Literary Agency in August 2018, after previously interning at the agency and at Inklings Literary, and serving as a Publications Assistant at IOP Publishing. He graduated from Cornell University in 2016 with a dual degree in biology and English. An avid reader and writer, his non-literary interests include running, travel, and finding the perfect dim sum in his home city of Washington D. C.
Middle Grade: I'm now open to MG and excited to find clients writing exciting, adventurous, hilarious books for preteens! My favorite middle grade books weave voice, whimsy, and heart together to meet young readers where they are, instead of talking down or patronizing. I love all things speculative, from wild new worlds to small hints of magic, and my dream would be to find something that innovates at world building how Gregor the Overlander does. I also love stories grounded in the contemporary world, but prefer humorous tones to the very serious. Projects with graphic elements always welcome. I'm especially interested in seeing submissions from diverse voices.​
Young Adult: I love all genres of YA: swoonworthy romances, electrifying thrillers and mysteries, heartbreaking contemporaries, and SFF that sweeps me off to a new world. Whatever you're writing, give me flawed characters who struggle with the complexities of growing up and tangled networks of relationships binding them together.
Adult Fiction: My first love is adult SFF, in which I'm drawn to expansive worlds inhabited by unforgettable characters. I'm also looking for commercial and upmarket contemporary fiction, especially projects that contain elements of literary mystery and thriller, or voice-driven projects that would make a fun beach. Any project that involves rich people, secrets, and tragicomic misbehavior is quick to catch my eye!
Graphic novels: I'm interested in graphic novel projects for all age groups. Give me children's projects that will make me laugh, cry, or both: think The Prince and the Dressmaker, The Witch Boy, or anything by Dav Pilkey. Give me adult projects that can ONLY be told in graphic novel format—stories like Saga and Low where the art creates the world. Author/illustrators strongly preferred.
Nonfiction: In nonfiction, I want proposals for books about science and history that teach and entertain in equal measure. If you want to dive deeply into an intriguing quirk of our world—and can do so with voice, wit, and an eye for the human—I want to see your proposal! As a former evolutionary biology/Renaissance literature major, my interests are wide, but I'll always be interested in projects about fossils. Show me your platform and your passion for the subject
Diversity is incredibly important to me. I strongly encourage marginalized authors to self-identify, if they are comfortable, especially if their identity is related to their project.
Jessica Felleman, Jennifer Lyons Literary Agency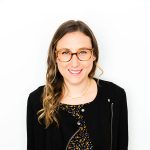 Jessica Felleman began her publishing career in Los Angeles after receiving her MFA in writing from CalArts. She relocated to New York in 2015, where she spent five years at a mid-sized agency before joining the Jennifer Lyons Literary Agency in 2020. She represents a range of fiction and nonfiction authors, and loves fresh stories about magic and books that make readers think differently about themselves or the world around them.
Wishlist:
Adult Fiction: Literary and Upmarket fiction that leans into Genre, Family Sagas, Fantasy, Science Fiction, LGBTQI and Women's Fiction with a touch of humor
Young Adult Fiction: Fantasy, Science Fiction, LGBTQI Contemporary
Nonfiction: Untold History, Science Journalism, Pop Culture, non-academic narrative explorations of Psychology or Biology, Prescriptive books from experts, Cookbooks with culture and community at their center
Not looking for: poetry, romance/erotica, thrillers, true crime, memoir, Children's or Middle Grade. MSWL Page, if helpful: https://www.manuscriptwishlist.com/mswl-post/jessica-felleman/
Jolene Haley, Marsal Lyon Literary Agency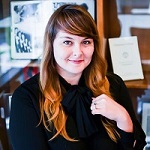 Jolene Haley joined the Marsal Lyon Literary Agency in 2020 and has been in the publishing industry since 2012. She has worked for literary agencies and publishers like The Bent Agency, Corvisiero Literary Agency, Entangled Publishing, and Swoon Romance, and has an extensive background in marketing. Her well-rounded experience provides a unique perspective and a solid foundation to support authors as they build their careers. She graduated with accolades from Cal State Fullerton with a Bachelor of Arts in English Literature and Composition. She runs a global horror writer's resource site The Midnight Society and is a member of ALA, HWA, and SCBWI.
Wishlist:
Jolene represents middle grade, young adult, and adult fiction. She is drawn to original concepts, compelling characters, and stories with plot twists that keep her guessing. In all genres, she welcomes diverse stories and characters that reflect the world we live in.
On the children's side, Jolene is open to a broad range of MG and YA, especially contemporary, mystery, magical realism, romance, and horror. On the adult side, she is seeking commercial women's fiction, romance (all subgenres), mystery/crime, horror, and immersive literary fantasies.
On the nonfiction side, Jolene enjoys books on the following topics: lifestyle, health, wellness, self-help, spiritualism, and true crime.
Eva M. Scalzo, Speilburg Literary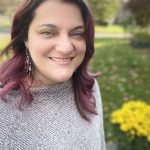 Eva Scalzo has a B.A. in the Humanities from the University of Puerto Rico and a M.A. in Publishing and Writing from Emerson College. Since graduating, she has spent her career in scholarly publishing, working for Houghton Mifflin, Blackwell Publishing, John Wiley & Sons, and Cornell University in a variety of roles. She has been with Speilburg Literary since 2013 and started accepting clients in 2017. Eva is a member of the AALA (formerly AAR), RWA, and SCBWI.
Wishlist:
In Adult Fiction, Eva represents Romance (all subgenres but inspirational) and Science Fiction/Fantasy. She also represents all subgenres of Young Adult Fiction and select Middle Grade. Her full #MSWL can be found here: www.evascalzo.com/mswl.
Hannah Strouth, Jane Rotrosen Agency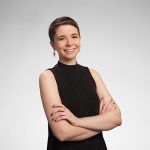 While earning her B.A. in English and Marketing from the College of William & Mary, Hannah completed an internship at a boutique literary agency in Virginia, where she fell in love with this side of publishing. After graduating from the Columbia Publishing Course, she joined JRA as Office Assistant and soon after was promoted to Contracts Associate. Today, as assistant to Andrea Cirillo, Annelise Robey, and Kathy Schneider, she helps maintain their list of clients while keeping her sights set on growing her own list.
Wishlist:
I'm looking primarily for nuanced and compelling work that digs deep into a wide range of human emotions across all genres, including literary fiction, upmarket fiction, historical/biographical fiction, high concept women's fiction, and select romantic comedies. Also, I will always have a soft spot for speculative and magical realism. I'm automatically drawn to stories that help me discover and explore new aspects about people, the way we (dis)connect, what haunts us (literally and metaphorically) and how we confront it, and stories of resiliency. I love when a book makes me question human nature and confront grand concepts that have no defined answer. I also have a penchant for darker themes, specifically for stories that deal with mental health/trauma head on and how it weaves its way through a person or community. Any story that makes me spend hours falling down an internet rabbit hole of information, whether that's learning about a historical figure or event, or about a subculture or community of people, will immediately captivate me. Across the board, I'm always looking for diverse voices and experiences.
Secure your spot today. Registration coming soon!