Agent Fest Online 2023 Faculty
2023 Agents:
Eloy Bleifuss, Janklow & Nesbitt – SOLD OUT

Savannah Brooks, KT Literary

Alexandria Brown, Rising Action Publishing Collective

Jenniea Carter, New Leaf Literary

Melissa Danaczko, SK Agency – SOLD OUT

Sarah Gerton, New Leaf Literary – SOLD OUT

Jolene Haley, Donald Maass Literary Agency

Zach Honey, Fine Print Literary

Carrie Howland, Howland Literary

Madeline Wallace, Sanford J. Greenburger Associates – SOLD OUT
Eloy Bleifuss, Janklow & Nesbitt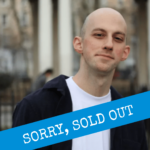 After studying journalism, Eloy's first job in publishing was at Simon & Schuster where he assisted the publishers of S&S, Touchstone, and Scribner. He switched to the agency side when he joined Janklow & Nesbit Associates in 2019. In addition to working with Kirby Kim and Paul Lucas, Eloy is cultivating a growing list of fiction and nonfiction clients.
Eloy is drawn to genre-blurring upmarket and literary fiction. He loves contemporary stories of regular people navigating relationships and work, atmospheric thrillers set in an under-explored time or place, and character-driven speculative fiction. When it comes to nonfiction, he enjoys reading a broad sweep of categories from science writing and forgotten histories to pop culture and relatable self-help. Whether it is fiction or nonfiction, he is a fan of writing that is dark, strange, funny, and queer. A graduate of Vassar College, Eloy grew up in Chicago and now lives in Brooklyn.
Savannah Brooks, KT Literary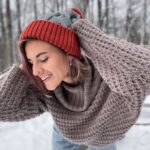 Savannah Brooks started in agenting as an intern with the Jennifer De Chiara team in 2017, moving to associate agent in 2018. In 2022, she joined the incredible team at KT Literary as an agent, where she represents all of kid lit and adult contemporary fiction, romcoms, thrillers/mystery/suspense, and horror. She's especially interested in stories that teach her something new, add to a larger sociopolitical conversation, and highlight underrepresented identities and cultures. She earned her MFA, focused in creative nonfiction, from Hamline University and her BS in marketing management from Virginia Tech and worked on the editorial side of publishing for two years prior to joining JDLA. As well as agenting, she works as a teaching artist at the Loft Literary Center. She lives in Minneapolis and can regularly be found at one of Minnesota's 11,842 lakes—yes, even in winter.
Wishlist:

PB, CB, MG, and YA, both fiction and nonfiction; Adult fiction
What Savannah's after for each genre
Alexandria Brown, Rising Action Publishing Collective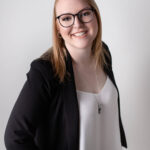 Alex has ten years of experience in marketing and creative writing. Alex has a Bachelor's in Communications with a major in Public Relations, a Master of Fine Arts – Creative Writing from the University of Gloucestershire, and is a Creative Writing Ph.D. Candidate currently at the University of Gloucestershire. She has two traditionally published nonfiction books. She's a member of the Women's Fiction Writers Association. Alex's primary role is acquisitions and marketing as well as working with sub-agents on subsidiary rights.
Wish List:
While Alex will accept books from most fiction genres, she has examples of different things she's looking for in her top genres. She is interested in: Romantic Comedies/Book Club Fiction (think The Flatshare by Beth O'Leary or The Matchmaker's List by Sonya Lalli). She also is seeking Thrillers/Mysteries/Horror that delves from usual tropes and has an ending that will leave the reader gobsmacked. She is also interested in nonfiction true crime stories. Alex looks for main characters that are under-represented in fiction such as, but not limited to, plus-sized, LGBTQAI+, and/or persons of colour. For her full MSWL, click here.
She is not interested in erotica, religious fiction/nonfiction, COVID-related books, political fiction/nonfiction, novellas, children's fiction, or middle grade.
Jenniea Carter, New Leaf Literary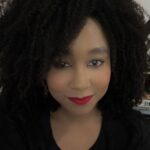 Harlem born and raised, Jenniea always found herself surrounded by books. Whether it was teaching English abroad in Japan or working at Kinokuniya Bookstore, literature was always a topic Jenniea was eager to discuss.  She soon found herself home at New Leaf on Joanna Volpe's team where she is now an Associate who is eager to uplift and amplify marginalized voices. When she is not between the pages of a book, Jenniea can be found bingeing mystery documentaries and animation.
She is happy to say that she is building her list and is looking for romance, YA, speculative fiction, middle grade and women's fiction. Visit her MSWL for more details.
Melissa Danaczko, SK Agency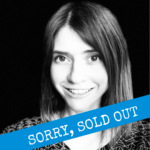 Melissa Danaczko became a literary agent after more than a decade of publishing experience, most recently as Senior Editor with the Knopf Doubleday Publishing Group.
Melissa focuses on literary and commercial fiction, and gravitates towards plot-driven novels with a fresh perspective, energetic writing and deep sense of place. Favorite categories include historical fiction, psychological thrillers, and contemporary book club fiction. She has a soft spot for novels with international settings, unreliable narrators, elements of magic, dysfunctional families, intense friendships, and unique subcultures. She is also representing select history, science, memoir and idea-driven non-fiction.  In all categories, it's a big plus if a book can introduce her to a new world, make her think differently about one she already knows or tap into the cultural climate.
Sarah Gerton, New Leaf Literary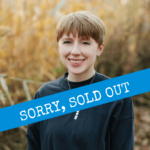 Sarah Gerton is an Associate Literary Agent and Subrights Associate at New Leaf Literary & Media. She is seeking fiction and select narrative nonfiction for middle grade, young adult, and crossover adult readers. She's eager to read YA and MG fiction of all genres; on the adult side, she is primarily interested in sci-fi, fantasy, and horror. Across the board, she gravitates toward unforgettable characters and striking prose. Before joining New Leaf, she worked at Curtis Brown, Ltd., and graduated from Wesleyan University and the Columbia Publishing Course. Originally from small-town Minnesota, she's now based in Queens and enjoys exploring the city's restaurants and bookstores
Wishlist:
YA, MG, and adult sci-fi, fantasy and horror, especially in the crossover space. More details on her MSwishlist
Jolene Haley, Donald Maass Literary Agency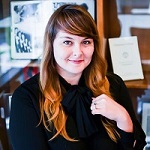 Jolene Haley joined the Donald Maass Literary Agency in 2022. She has been in the publishing industry since 2012 on both the publisher and agency sides in editorial, marketing, publicity, contracts, and agent positions. She has worked for literary agencies such as Marsal Lyon Literary Agency and The Bent Agency. Her well-rounded experience and extensive background in PR and marketing provides a unique perspective and a solid foundation to support authors as they build their careers.
She graduated with accolades from Cal State Fullerton with a Bachelor of Arts in English Literature and Composition. She runs a global horror writer's resource site The Midnight Society and is a member of ALA, HWA, and SCBWI.
Wishlist
Jolene is actively growing her list of authors. To query Jolene, review her wishlist and submit using her QueryTracker link: https://QueryManager.com/QueryJolene
Zach Honey, Fine Print Literary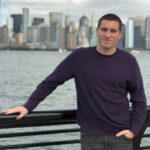 Zach is North Carolina-born and Montana-raised with an equal love for sweet tea and waist-deep snow. He studied film production and philosophy at Montana State University and received a master's degree from the University of Nottingham in England.
Zach joined Fine Print Literary in 2020 and became an Associate Agent in 2022. He entered the writing world from the side of an author, publishing several short stories and maintaining a close connection with the craft as a member of writing groups in Boston and New York. After attending the NYC Pitch Conference and being introduced to the agenting side of the industry, he connected with Peter Rubie at Fine Print Literary, who brought him on as an assistant.
Wishlist:
Zach is primarily seeking thrillers and adult fiction, especially those set in rural places, mountainous regions, or other hard-to-reach corners of the world. His other interests include hiking, skiing, music, board games, golf, and other outdoor activities, and he is open to non-fiction pitches in these categories. He is not looking to represent fantasy or sci-fi at this time. He would like to support underrepresented authors, especially those in the American indigenous community.
Above all, he enjoys strong writing with fascinating settings, memorable characters, and stories that are impossible to put down.
Carrie Howland, Howland Literary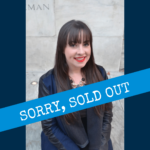 Carrie Howland founded Howland Literary, LLC in 2018, after thirteen years as an agent, most recently at Empire Literary.
Carrie holds a B.A. in English and Creative Writing from Albion College, where she was the Poetry Editor of The Albion Review. Her poetry has appeared in various literary journals and magazines.
She attends several conferences, both nationally and internationally, throughout the year. Her craft talk from the Adirondack Writers Conference, "Beyond the Query Letter," is available on the Howland Literary website.
In her spare time, Carrie volunteers as a foster for a local dog rescue and is an active member of the Junior League. Her passions include music, pop culture, and the Midwest.
She has been featured in several publications discussing her work as an agent including Poets & Writers, SCWBI insight, Akashic Books, and Slice Magazine.
Wishlist:
Carrie is accepting submissions for: adult literary, upmarket, and commercial fiction as well as memoir, narrative and prescriptive non-fiction.
Madeline Wallace, Sanford J. Greenburger Associates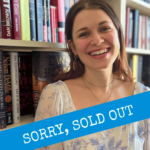 Madeline joined the Greenburger team after internships with Writers House and the Feminist Press. A Midwesterner at heart, she grew up in Indiana and graduated from Earlham College. She serves as the second assistant to Heide Lange and feels fortunate every day to work with Heide's esteemed clients.
Wishlist
Madeline is seeking literary and upmarket fiction, as well as select narrative nonfiction and memoir. She is committed to advocating for voices that have been underrepresented in publishing.  More details here
Secure your spot today. Registration coming soon!