In March MWW announced our Message in a Bottle Reading Series, held locally at the Blue Bottle Coffee Shop. The event was such a big hit that we decided to schedule one at this summer's workshop on Friday evening, July 29th following our Great Midwest Writers Write-off Contest.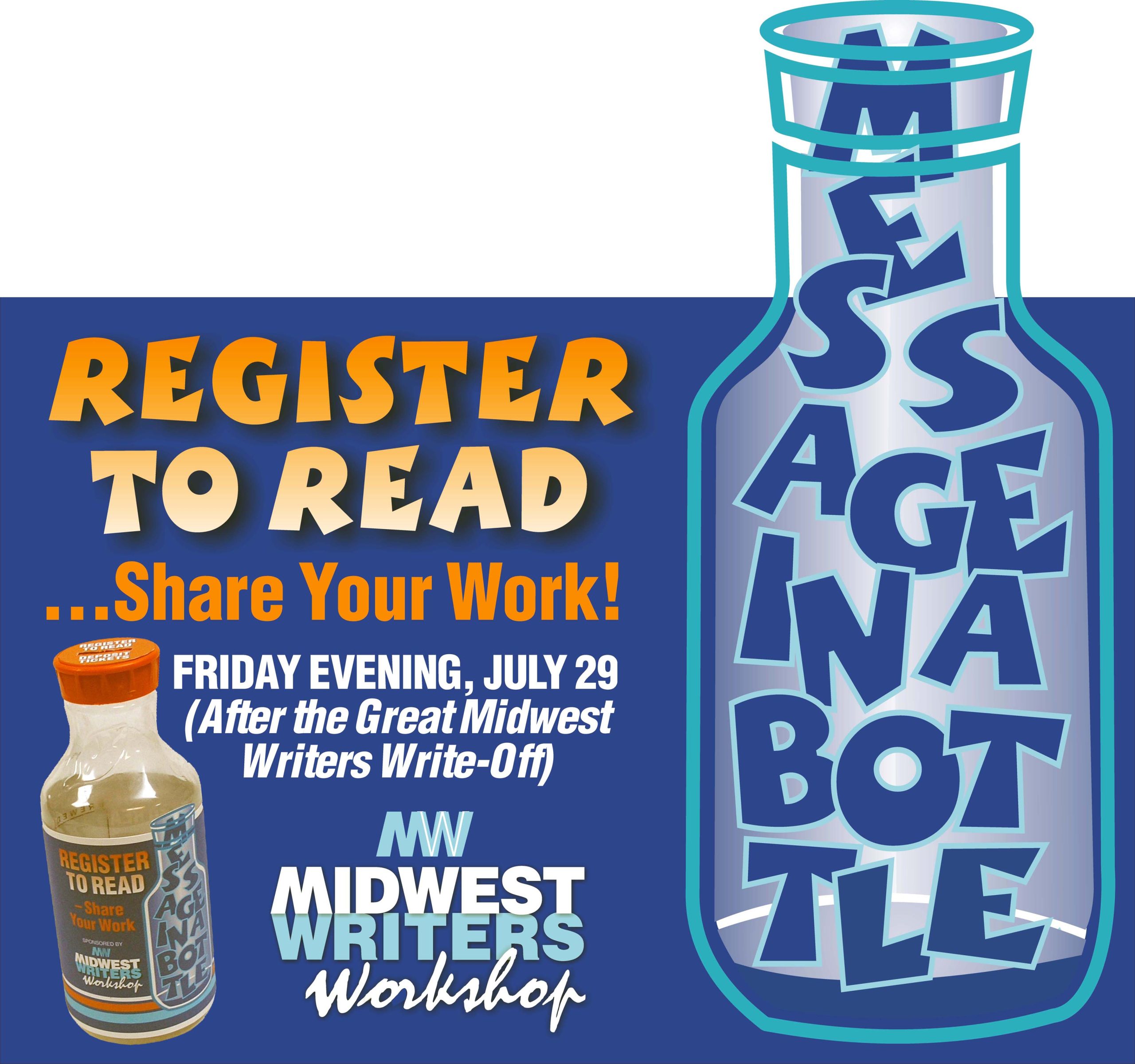 So, we welcome all participants to bring some of your writing! If you would like to be in the spotlight to read from your work for five minutes, you will need to write your name on a ticket and drop it into our specially designed "Message in a Bottle" bottle during the day on Friday,
Then, after our writing contest we'll begin our Coffeehouse-style Message in a Bottle Reading with emcees Kelsey Timmerman and Cathy Shouse selecting tickets from the bottle. Lucky winners will read for five minutes. We'll sip delicious coffee, listen to your works-in-progress, and applaud!