Meet Sarah LaPolla!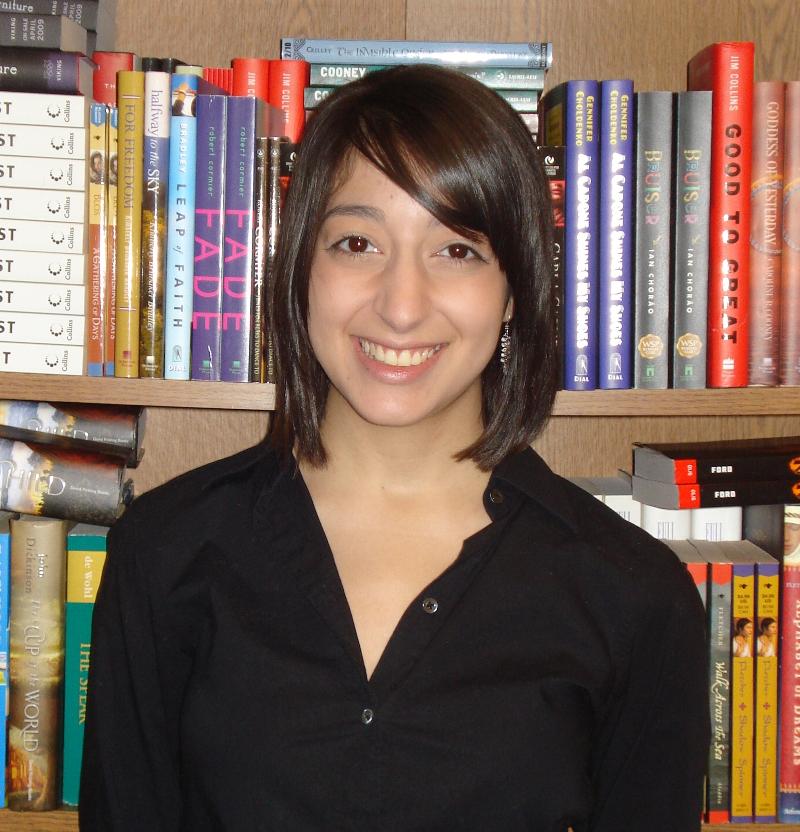 Sarah LaPolla is an associate agent at Curtis Brown, Ltd. She studied creative writing at Ithaca College, and has an MFA in creative nonfiction from The New School. She joined Curtis Brown, Ltd. in 2008 as the assistant to the foreign rights department, and became an associate agent in 2010. Sarah represents both adult and YA fiction. For adult books, she is looking for literary fiction, urban fantasy, magical realism, mystery, literary horror, and has a soft spot for short story collections. On the YA side, she welcomes contemporary/realistic fiction, sci-fi, fantasy, magical realism, mystery, and horror. No matter what age the intended audience, Sarah tends to be drawn to voice-driven narratives, strong female protagonists, and complex characters.  Sarah runs a literary blog called Glass Cases and can be found on Twitter.
Q. What is the advantage to writers meeting and pitching you at a conference and do you think they are more serious and perhaps their decision comes faster, as examples? Have you found clients at conferences in the past?
I haven't found a client at a conference yet, but I have made requests at conferences that I might not have just through receiving a query. I think writers who pay to go to conferences are serious, but I don't think writers who can't do that are any less serious. That said, being able to speak with a writer in person makes a difference. If I need a writer to elaborate on query, it usually means the story isn't being conveyed well enough. I don't have time to engage in a conversation with everyone who queries me, so those usually just get rejected. In person, I'm able to ask questions and see their enthusiasm for their novel.
Q. We have a list of what you don't want in the comments that follow. What exactly are you looking for, and please be specific. For example, suspense and thrillers are not easy to define. Are you looking for either and please give a quick description of what they are?
I represent both YA and adult fiction, and the genres I look for in both of those categories run pretty parallel. I prefer contemporary stories to historical, unless there's a very good reason for it to be historical. For "genre" fiction, I love horror, mystery, science fiction, and fantasy, but I look for the word "literary" before any of those headings. Think Shirley Jackson as opposed to Dean Koontz for horror, or Gillian Flynn rather than Sue Grafton for mystery. If I'm not in love with the characters, it's hard for me to pay attention to much else. I also love magical realism, which is hard to define and is a very specific type of writing. My quick definition is: A subgenre of literary fiction that infuses fantastic/surreal elements to the story that are not essential to the plot.
Q. What else would you like to say? Also, I've seen that you are not keen on self-publishing. Why not?
I'm actually quite keen on self-publishing, but if you asked me this question two years ago I may have answered differently. I still think traditional publishing is a better route for most writers, but in some cases self-publishing is actually the better option. I think the quality of writing in self-publishing has gotten better because writers are voluntarily choosing it now. They know that a good book needs editing and marketing, and they are doing the jobs of ten different people to get their book in the hands of readers. Not all writers want to do that or even can do that, but the ones who are deserve to be taken seriously. A few years ago, it felt as if self-publishing was where writers went after they got too many rejections, and the quality of the work reflected that. That still happens, for sure, but the self-publishing landscape is definitely moving forward and I respect it for becoming a legitimate force in the industry.
Q. Do you have a personal list of automatic rejection criteria for queries and submissions?
I answer everything I receive with usually a form rejection, and then a personal rejection if it's something I requested. (Or, the better case scenario, with an offer of representation!) There are two exceptions: When a query is attached instead of in the body of the email, it gets instantly deleted. The other "delete-without-being-read" query is when I see other agents copied on it. Writers should query multiple agents simultaneously, but they should be choosing specific agents they think will be a good fit for them. Mass emails show carelessness and a lack of professionalism.
Q. What premises or plot twists are you tired of seeing in your inbox?
1) Teenage girl or boy leads a normal life until he or she meets [insert love interest and/or paranormal creature here].
2) Main character's parents are dead/neglectful/drunk/other excuse for absent, so main character must find self-actualization through a "wild" best friend or perfect soul mate.
3) A main or supporting character is or becomes a vampire, werewolf, or zombie. (Sadly, this is still all-too-common in my query pile.)
4) Dystopian worlds that don't do anything new with the genre. I love dystopian, but it's too hard to sell in the post-Hunger Games market so 99% of the time I have to pass on it. Conspiratorial governments, characters living in a post-apocalyptic world, and the one girl or boy (sometimes with super powers) who's meant to save the day are the "basic" elements of dystopian that can't stand on their own anymore.