MWW committee member Cathy Shouse continues her Q&As with this summer's outstanding workshop faculty.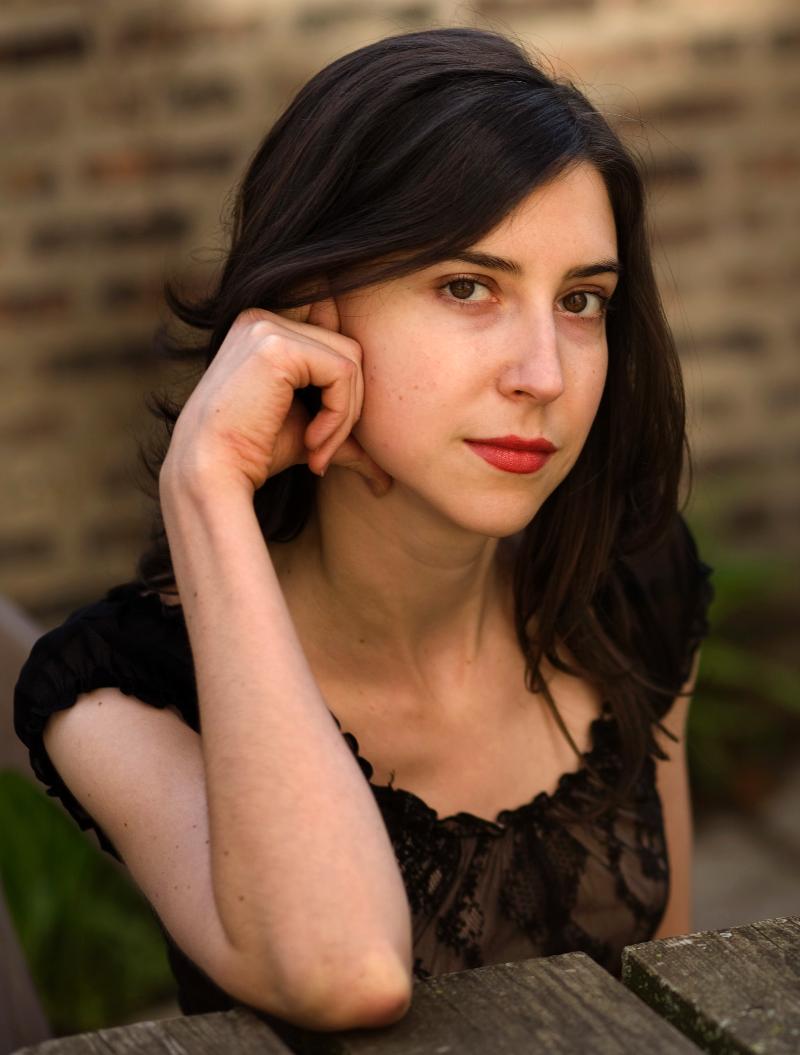 Kathleen Rooney is a founding editor of Rose Metal Press, an independent, 501(c)3 nonprofit publisher of literary work in hybrid genres. Her first poetry collection, Oneiromance (an epithalamion) won the 2007 Gatewood Prize from the feminist publisher Switchback Books, and her most recent books include the essay collection For You, For You I Am Trilling These Songs (Counterpoint, 2010) and the poetry chapbook, After Robinson Has Gone (Greying Ghost Press, 2011).With Elisa Gabbert, she is the author of That Tiny Insane Voluptuousness (Otoliths, 2008). Her second solo poetry collection, Robinson Alone, a novel in poems based on the life and work of Weldon Kees, is forthcoming this fall from Gold Wake Press.
Q. What accomplishment or achievement are you most proud of as an author? What has been the most satisfying aspect of getting published?
KR: Publishing a book in any genre is a little bit like setting out traps in a forest. You never know who or what you will catch, nor do you know how long it might take to catch them. When I hear from someone that they read one of my books and found something worthwhile in it, I feel like I've caught that reader, but also like they have caught me in a way. That sense of human connection-a meeting of the minds-is super satisfying.
Q. Tell us a little bit about your journey to publication, to include when and what you first began to write, when you began submitting, to when you received your first contract.
KR: Like many writers, I began to write poetry as a little kid-kids tend to be natural poets-back when my biggest influences were Richard Scarry's Best Mother Goose Ever and a book called I Wish I had a Computer That Makes Waffles. But my first "real" published and paid-for piece of prose came out in The Nation in the Spring of 2002. It was an excerpt from a much longer project that eventually became my first book Reading with Oprah: the Book Club that Changed America (University of Arkansas Press, 2005).
Q. What should writers expect from your intensive workshop and what would authors who don't write your genre (please define your genre) benefit from your session as well?
In writing my own poetry, both by myself and with my writing partner, the poet and blogger extraordinaire Elisa Gabbert, I have found that paradoxically, the greatest freedom can come from the tightest restrictions. So in "Obstructionism: Finding Freedom in Poetic Restraint," we will try to do just that-to re-imagine our approach to composition as not just an attempt to "say something" or to make something "beautiful," but also to infuse our work with a structural and formal vitality, as well as with "ideas." Poets and non-poets alike who are looking to see their work with new eyes, and come at their practice in a fresh and unexpected way will get a lot out of this class, especially if they attend with an open mind and a willingness to not always try to be "perfect."
Register for Kathleen's Thursday (July 26) Intensive Session, Obstructionism: Finding Freedom in Poetic Restraint. (Limited class size, so don't wait!)