Get to Know an Agent in Attendance: Patricia Nelson
Patricia is one of eight literary agents coming to the  
2020 MWW Agent Fest
, March 13-14 at the Ball State Alumni Center, Muncie, Indiana.
MWW agent assistant Kate Champlin, Ph.D. in English from Ball State University, interviewed Patricia about her life as an agent and about coming to MWW Agent Fest.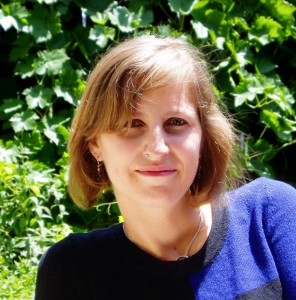 MWW: What should a new author remember to include in a pitch? Is there an element in the query or the description of the book that will especially catch your attention?
PN: I'm always looking for four things in a pitch: character, catalyst, conflict, stakes. In other words:
Who is your main character and what's interesting about them?
What happens that changes everything for them?
Now what choices do that have to make, and what obstacles do they have to overcome?
And finally, what will happen if they fail or make the wrong choices?
In an in-person pitch, being concise and straightforward is key to making the best use of your time, so if you can sum up the answer to each question in a sentence or two, that will give us a great foundation to start our conversation.
MWW: What questions should new authors ask during the first meeting with the literary agent? (Some new authors might not know the right questions to ask.)
PN: Usually in a pitch we'll just be talking about your book, so no need to worry too much about preparing questions in advance. I suppose you could ask "do you have any suggestions for how I might strengthen my pitch or the story?" or "does this strike you as a premise that would work in the current market?"… but honestly, I'll probably volunteer that advice unprompted!
MWW: Are there any particular character tropes or plot points that might cause you to reject a pitch?
PN: I personally tend to shy away from stories with a great deal of violence, and from stories where the catalyst for the main character's growth is a rape or assault. And of course, any pitches in a genre or category I don't represent will be a no-go for me.
MWW: Are there any character types or plots that you feel are overrepresented in the market?
PN: The market is so tough right now that anything that doesn't feel completely fresh is difficult to sell. So your best bet is to read widely, and then think about what you aren't seeing and write the story only you could write. Because of the long lead time between when a book is acquired by a publisher and when it releases, if you're trying to write to trends, you're generally already too late.
MWW: How many new queries do you receive every year? How many of these projects do you choose to represent?
PN: I receive hundreds of queries each month, and generally sign no more than five new clients in any given year. It's important to me to keep my client list relatively small so that I can give a lot of attention to every single person I represent, so when I'm deciding whether to take on someone new, the bar is very high. I'm only looking for authors who I feel like I would be heartbroken to NOT work with.
MWW: Our interview model also includes space for a brief biography and a wish list. What should the new authors at Agent Fest know about you? What types of manuscripts are you currently looking for?
PN: I've been a literary agent with Marsal Lyon Literary Agency since 2014, representing young adult, middle grade, and select adult fiction. My clients include bestselling and award-winning authors, and my recent sales include books placed with Penguin Random House, Macmillan, HarperCollins, Candlewick and Simon & Schuster, among others. I received my bachelor's degree from the College of William and Mary in Virginia, and hold master's degrees in English Literature from the University of Southern California and in Gender Studies from the University of Texas at Austin. Although I'm currently based in San Diego, I'm actually a Midwesterner originally — I grew up in Michigan.
My wish list includes:
beautifully written, page-turning, unique young adult and middle grade fiction across genres, with particular interest in contemporary/realistic novels, contemporary fantasy, and magical realism
contemporary women's fiction of both the upmarket (book club) and commercial (beach read) varieties
historical women's fiction set in the 20th century, especially if it explores the untold story of a real historical figure
sexy, smart adult contemporary and historical romance with a big hook (but note that I do NOT represent category romance, paranormal romance, or romantic suspense)
novels by underrepresented authors across all categories/genres that I represent
In addition to hearing pitches and critiquing query letters, Patricia will present these sessions at the 2020 MWW Agent Fest:
"Rookie Submission Mistakes (and how to avoid them)" Learn about common pitfalls of queries and first chapters, along with a crash course in best practices for catching an agent's eye. Whether you're just starting to prepare to seek an agent or are looking to troubleshoot a query that's not working, this session offers tips and tricks to help take your submission materials to the next level.
"Capturing the YA and MG Voice" – Agents and editors often say that they're looking to "fall in love with the voice" when they're considering a project. But what does that even mean? What is voice, and how can you make yours stronger? In this session, we will focus specifically on honing a voice that jumps off the page for the competitive young adult and middle grade markets.
Come and meet Patricia!