Kathleen Ortiz, Subrights Director / Agent at Nancy Coffey Literary and Media Representation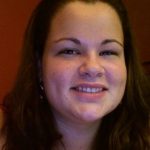 Q:  If participants made an appointment with you, how should they prepare for their pitch session? 
ALWAYS come prepared with a 2-3 sentence pitch and a hard copy of the query. I stress that the pitch is ONLY 2-3 sentences and the query is the actual query they would send. Since the MWW pitch sessions are ten minutes, the first 5 pages are handy, as well. Come prepared with questions in case the project isn't for me – I'm happy to spend the rest of the appointment giving advice/resources on how to pitch, send queries, do research, etc.
Q:  What are you looking for?
I'm only looking for YA or paranormal/urban fantasy romance at this time. No women's fiction or other adult genres outside of romance. I like all YA, though the darker the better. I'd really like a YA horror, thriller, suspense, cyberpunk or intense mystery.
Q: What do you wish more writers knew?
Top three mistakes I see:
1.       Reading the entire query to me (it's a pitch – 2-3 sentences)
2.       Arguing with me if I kindly state it's not for me. You want someone who will be an advocate of your work – if it's not for me, respect my decision and use the extra time to ask questions about the industry. Someone else WILL be an advocate for your work.
3.       Giving me a business card. I don't keep them. If I ask for pages, it's the author's job to contact me not the other way around.
Q:  Will you accept someone pitching an uncompleted manuscript?
I prefer someone pitches me if the manuscript is completed.
Q:  Finally, if you do not represent what a participant writes but someone else in your agency does, would you ever pass the person on to that agent? 
If I'm pitched a Middle Grade, I will certainly refer it if it has potential. Otherwise, I prefer not to be pitched if it's not something I rep.