We look forward to welcoming Mary Carter – a Chicago-based, bestselling novelist and workshop leader at the Chicago Writer's Loft – to MWW19 this July.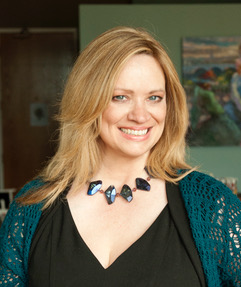 Mary's works have been translated into a number of languages and include: Home With My Sisters, London From My Windows, Meet Me in Barcelona, Three Months in Florence, The Things I Do For You, The Pub Across the Pond, My Sister's Voice, Sunnyside Blues, She'll Take It, and Accidentally Engaged. In addition to her novels, she has written six novellas, two of which have been New York Times bestselling anthologies.
Readers and aspiring writers can check her out at MaryCarterBooks.com and thewritersloft.com, follow her on Twitter @marycarterbooks, or like her on Facebook at Mary Carter Books.
Mary also writes under the pen name Carlene O'Connor and is a USA Today bestselling author of "The Irish Village Mysteries." To date, as Carlene O'Connor, she has written Murder in an Irish Village, Murder at an Irish Wedding, and Murder in an Irish Churchyard, Murder at an Irish Pub, and Murder in Galway. September 2019 will see the release of A Christmas Cocoa Murder. Readers can visit her at CarleneOConnor.net or Carlene O'Connor on Facebook.
Mary will be joining us as part of the MWW faculty for the first time. Her Thursday workshops include "Get a Clue: Setting the Mystery Scene" and "Not the Usual Suspect: Developing Characters for Your Mystery." During Friday morning's buttonhole session, she will lead discussions on "Words as Weapons." And Friday afternoon, she will present "Plotting and Re-writing Your Mystery: Where the Magic Happens."
Janis Thornton, long-time friend of Midwest Writers Workshop, caught up with Mary recently and interviewed her for this Q&A.
MWW:  According to your bio on the Fantastic Fiction website, you're an actor! Please tell us a bit about how you've applied your acting techniques to writing, primarily in creating and building your characters.
MC/CC: 
I consider myself an ex-actor, although maybe there's no such thing. When I finally took the writing course that I now teach, the light bulb went on as far as the connection between writing and acting. All the work I did on my characters as an actress now had to apply to all the characters in the story. Acting helped with scene study, dialogue, motivation, and most importantly feeling everything your characters are feeling. It was a fabulous foundation for my journey as a writer, and I believe sped up my development once I made the connections.
MWW:  When did you write your first cozy mystery, what led you to the genre, and what do you enjoy about writing them?
MC/CC: 
I wrote Murder in an Irish Village approximately five years ago. It was a request from my editor. He first asked if I would be interested in writing a murder mystery series for them set in England. I answered honestly, that I would have no idea how to do that -then added – but I could set in Ireland. I was in a parking lot of a grocery store in North Carolina. I had just moved there because I was tired of writing and working day jobs, so I Googled "cheapest, nicest places to live" and ended up in Wilmington, North Carolina. I will be honest. I never read "cozy" mysteries before that, unless you're counting Agatha Christie as cozy. It's the publishers that focus on genre. As a writer, there are times I'm given restrictions – i.e., there are reader expectations built into the genre of cozy mysteries, but then I had to write one that I would want to read. That isn't a dig on the genre; I just wasn't an avid reader of them, as I preferred gritty mysteries as a reader. I enjoy the challenge of sticking to those guidelines, but also stretching them, and creating a believable and compelling mystery within those guidelines.
MWW:  What is your biggest challenge in keeping your storylines and characters fresh?
MC/CC: 
Believe it or not, I haven't run into that yet. I've been able to keep each mystery fresh by imagining scenarios that interest me. I employ change of seasons, new characters coming to town, new subjects – be it genealogy, or weddings, or poker games, and in the current one I'm writing, the characters venture a little outside of their hometown to shake things up a bit.
MWW:  How have your Irish ties influenced your writing, characters, and plotting?
MC/CC: 
Of course. All my years of research at Irish pubs in NYC paid off. And all my Irish friends, Irish exes, and Irish in the family line. It's impossible to imagine the series set anywhere else, as setting and characters are such a deep part of the story. I'm sure I get things wrong that an Irish native would notice. I strive to learn from those mistakes with each book.
MWW:  What authors have inspired you?
MC/CC: 
Oh boy. I read everything I can get my hands on and that is a long list. I guess I'll stick to mysteries. I like everyone from Tana French, Sue Grafton, Ann Cleeves, Raymond Chandler, John Grisham, Dennis Lehane, Jane Harper, Lisa Gardner, Tony Hillerman. I also love psychological thrillers. My TBR list is always piled high, and I read widely across genres. And now that I have author friends, I love all their books too.
MWW:  And lastly, what's the best way for participants in your sessions to prepare, and what is the best new writing tip you want them to leave with?
MC/CC: 
No preparation needed, just an open mind, and a notebook, (or laptop), and I will leave them with a writing plan – the WOAES – that they can use the rest of their writing lives! Is that a little mysterious? A mini cliffhanger? I hope so!
MWW:  Thank you, Mary! We're all looking forward to meeting you.
Register Today! Do this thing.