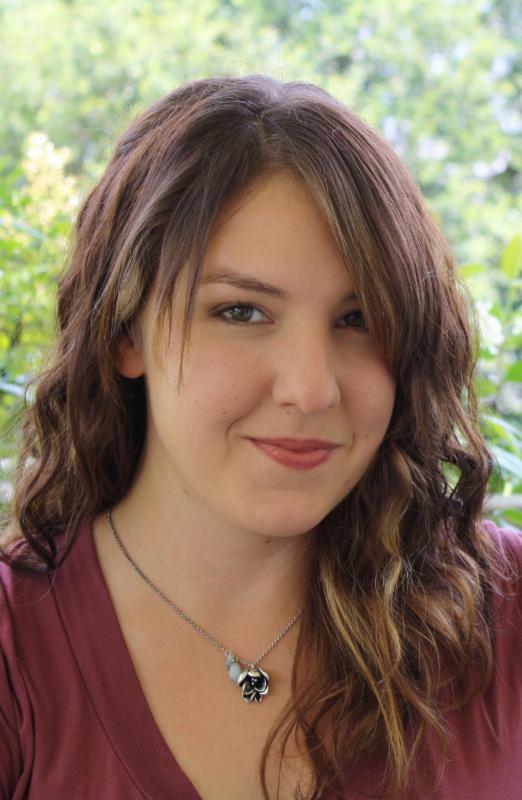 Natalie C. Parker is the author of the Southern Gothic duology Beware the Wild and Behold the Bones (HarperTeen), as well as the editor of the forthcoming young adult anthology, Triangles: The Points of Love (HarperTeen). She is the founder of Madcap Retreats, an organization offering a yearly calendar of writing retreats and workshops. In her not-so-spare time, she works as a grant coordinator for the University of Kansas, where she runs writing workshops for tribal college students in STEM disciplines. 
Natalie will team teach the Part I "Building the YA Novel" Intensive Session with Julie Murphy.
MWW committee member Shelly Gage recently interviewed Natalie about her sessions and her writing.
SG: What should we expect from your sessions at MWW and how will they be structured?
NCP: Each of my sessions with be co-taught with the illustrious Julie Murphy. As we considered what we were best equipped to offer, we knew our focus would be on Young Adult genres and we settled on the intimate places where prose becomes power — single pages. We are both very interested in writing that takes the reader forward by leaps and bounds in the course of a single paragraph, page, or chapter.
Our sessions will be a blend of close analysis and practical application. We'll study passages that represent voice and world building and character, and then we'll challenge each other with prompts and exercises.
There will also be an abundance of Magic Mike references and possibly candy because what's a writing workshop without a double dose of sugar?
SG: What achievement are you most proud of and why?
NCP: Madcap Retreats. Last year, I started a small business focused on creating writing retreats for aspiring and established writers. Almost a full year later, we've hosted five incredible events and have twice as many on the horizon.
The venture grew out of the first retreat I ever attended as an unagented, star-in-my-eyes writer. Having access to authors who were established in their careers and willing to talk about it was invaluable to me. I came away from that experience determined to recreate it for as many writers as possible. And that's exactly what I'm doing with Madcap.
SG: How have conferences influenced your life and career (assuming that they have)? What writing tip or two has had the most positive impact on your career?
NCP: I didn't attend my first writing conference until after I found my agent, but I was immediately taken by the possibilities for creative, constructive community. If I could give my younger self some advice, it would be to find a local writers' conference and be brave!
The writing tip that continues to comfort and challenge me is this: break the rules. I have always bristled at the notion that there are do's and don'ts when it comes to creating fiction. Do use dialogue tags, don't use adverbs, do start close to the action, don't open with a dream sequence. Hearing those things repeated again and again has always inspired me to find the exceptions. At some point, I realized that's what I wanted out of my own writing — to create something that operates under its own set of rules.
SG: I really enjoyed the way you handled the supernatural elements in your books. My husband and I are real-life ghost hunters and the Clary stories reminded me of urban legends we've run into in our research, but they were also very grounded in Sticks. How much research did you do into the supernatural, or did you have personal experiences to draw upon?
NCP: As a kid, I was desperately in love with ghost stories and collected as many as I could get my hands on. But I also lived in a neighborhood with one house that was said to be haunted. It was a large house that pre-dated our Virginia subdivision with a wilting barn and a huge lawn that backed up to the Elizabeth River. And since I am a sagittarindor, I took (take?) every excuse to drag my friends on adventures. Especially adventures that might end up with ghosts. Double especially adventures that might result in a story about ghosts.
I can't say that I ever successfully tracked down a real ghost, but I certainly crafted dozens of scenarios in my head. Many of my ghost stories come from the moments when I crouched in a dark surrounded by my friends and the destroyed walls of a barn, waiting for the noise that would send us running in terrified delight.
To be very honest, I've always felt a little like Candy in Behold the Bones–willing but maddeningly unable to see the ghosts that might be around me.
SG: Sterling's voice was one of my favorite elements of Beware the Wild, and I loved the dynamic between Sterling and her friends, especially her relationship with Candace. I was delighted to find that you'd put out a sequel, and excited to see that the new story was from Candace's perspective. She was such a forceful personality from the start. Did you know from the start that you would write a second book from her POV or did the character step up and demand her own book?  That seems like something Candy would do. 🙂
NCP: I wrote Beware the Wild as a stand alone and didn't know that I was going to be able to write another story in Sticks until the time came to pitch my second book. But as soon as that possibility opened up, I knew it would be Candy's voice at the helm. As a girl who was raised in Virginia by Mississippi parents, I love digging into tales about southern girls. Candy was equally a pill and a treat to write (and that's just the way she likes it).
SG: Speaking of characters who may demand a book of their own, is there any possibility of a third story from Abigail's POV?  Is there more to explore related to the Shine and the Swamp?
NCP: If there is ever an opportunity for me to return to Sticks, Abigail's story is ready and waiting!
SG: If not a return to the Swamp, what is next for you?
NCP: I'm currently in the midst of editing my very first anthology filled to the brim with all sorts of love triangles! It's been an incredible project to work on with 15 other Young Adult authors contributing in every genre imaginable. We're working on the title now. It's set to come out in fall 2017, and it's going to break/ mend/ explode your heart.
Thank you so much for this incredible interview! I'm so excited to be joining MWW this year!
***
Natalie's (and Julie's) Part II sessions include:
Agent/Author Relationships Panel Julie Murphy/Natalie Parker & Molly Jaffa, Amy Reichert & Rachel Ekstrom, Uwe Stender/Brent Taylor & Summer Heacock
Voice/Dialogue – Julie Murphy & Natalie C. Parker. Voice is the lifeblood of every story. You've either got it or you don't. Some would even say it can't even be taught. Join Natalie C. Parker and Julie Murphy as they unlock key secrets and tricks to finding and nailing your narrator's voice.
Word by Word: What Your First Line Says About Your Book – Julie Murphy and Natalie C. Parker. We know a good first line when we hear one, but we don't always stop to consider what makes it good. In this session, we will evaluate a series of first lines for the promises they make about the novel to follow.