Meet MWW faculty member Julie Hyzy: Mystery novelist, winner of Anthony and Barry Awards
Today's leading authors and experts in the publishing industry will be on hand at the Midwest Writers Workshop this July, delivering insightful presentations, offering answers to those burning questions writers face, and helping fill in details on "what's next."
Note: Reading the work(s) of the faculty helps to maximize the conference experience. In fact, members of the MWW committee have already begun reading. It's tough work, but somebody's got to do it!
MWW Committee Member Cathy Shouse recently interviewed Julie Hyzy, author of the White House Chef Mystery series for Berkley Prime Crime.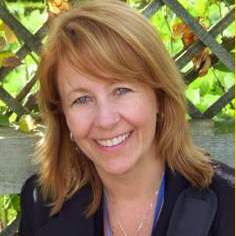 Q. Our family is going on vacation to Washington D.C. and I'm taking State of the Onion, (first in the series) for the car ride. How much research do you do for the D.C. series? Is your research ongoing or do you have it nailed after writing several?
Great question and I'm jealous that you're visiting D.C. I love that city and — to answer your question — I'm always researching. What constantly amazes me is how ideas can pop when you least expect them. My family and I were there last June and even though I've been to D.C. for research many times over the years, it felt fresh and new, the way it always does. There's always some great moment or location or experience that makes me glad I visited.
There are currently five books published in the White House Chef series and number six will be out in January. Even better I just signed a contract for three more for a total of nine. I'm excited.
Interestingly enough, I just signed a contract for three more Grace books (Manor House Mysteries) as well. That's another series I adore researching. Because the stories are set at a mansion/tourist attraction/museum, I have all the excuse I need to visit places like the Hearst Castle in California, Ca d'Zan in Florida, and the Biltmore Estate in North Carolina, which — incidentally — is where the Manor House mysteries are set.
Q. Tell us about your journey to publication. 
I started writing short stories. Sure, I attempted a novel (nobody has read it and no one ever will) but I was convinced I didn't have the stick-to-it-tive-ness to finish an entire manuscript so I focused on short stories instead. I enjoyed myself thoroughly and saw my first few professional publications (in a Star Trek anthology). A friend from my writing group suggested I try my hand at a novel. Initially I demurred, thinking that I'd never finish it and it would turn out to be a colossal waste of time. But I did finish. Even better, I loved the experience so very much that I wrote another, and another.
Through all this I did not have an agent. That first finished manuscript sold to Five Star, as did the next two (these two were my first-ever series — The Alex St. James Mysteries). Was I thrilled? Absolutely. Because the books came out in hardcover, I was getting reviews and a little bit of notice. It was right about that time that a third party approached me about writing the White House Chef series and I jumped at the chance. Still no agent, mind you. It wasn't until State of the Onion was published that I could get an agent to notice me.
Q. How will your intense session ("Writing the Cozy Mystery Novel") at MWW this summer be structured and what types of secrets will you reveal? Any hints?
Hmm…. if I share the secrets, then no one will want to come to the talk <grin>.
Actually, I have a very conversational style and I get very excited talking about writing: the craft, the perseverance necessary, the ideas that threaten to burst if we don't get them written down. I participated in an extremely intense two-week workshop about ten years ago and that experience has shaped me and my writing in profound ways. I hope to be able to engage participants the way I was engaged back then. There is so much to discuss on writing, especially crime fiction writing and I'm itching to get to it. Can you tell how much I'm looking forward to this workshop?
Q. Has attending conferences been an influence on your career?  If so, how?
I believe that attending conferences has had a *huge* influence on my career. Listening to panels of authors who are higher up the ladder than I am is always an eye opener and the lessons I've learned are invaluable.
Q. What else would you like to add to entice readers to sign for your course?
Well, there are those secrets that I haven't spilled yet… If anyone wants to know what they are, they'd better sign up! Just kidding. I think I bring a level of enthusiasm and positive energy to my presentations. Writing is a solitary endeavor and the constant rejection can really get a person down. There are ways to look at things, and ways to look at things. Plus, I'm a meat and potatoes girl. By that I mean I like to talk about the nitty gritty parts of writing. I like to try to identify trouble spots and work on them. Not paint everything with a one-solution-fits-all swath. If that appeals, I hope you'll sign up.
Q. What do you recommend as top three must-see stops while in D.C. and have you ever been in the White House kitchen? If so, please spill the details!
Top three stops in D.C. … Ooh, there are so many. The White House is my top choice, absolutely, but one usually needs to arrange for a visit at least six months in advance. Because it's tough to get in, I'll pick three additional choices (see how cleverly I managed to give myself four?) I think a stop at Arlington National Cemetery is a must, especially taking the time to visit the Tomb of the Unknown. If you're able to watch a wreath-laying ceremony, you'll be glad you took the time. The quiet, the reverence, and the peacefulness there make this a stop you won't forget. I would also take a walking tour of the monuments. I can't begin to choose one monument over another, so I'd strongly suggest doing the entire walk and seeing them all. They're awe-inspiring and beautiful, each in its own way. Lastly, it's hard to choose between a visit to the Capitol (also best if pre-arranged) and time spent at The Smithsonian. The Smithsonian, as you know, is a collection of wonderful museums all along the National Mall. We spent hours in the Museum of Natural History, the Museum of American History, the National Air and Space Museum, and we wandered around the Hirshhorn Sculpture Garden. Admission is free and there are so many other museums there (also the zoo) we didn't have time to see. Our most recent family trip took us to several cities over two weeks and the kids, by far, loved D.C. the best. Fabulous city.
You asked if I'd ever been to the White House kitchen. Yep, I have — for the first time on this trip with the kids. I was lucky enough to have turned my ankle while walking at Arlington the day before our White House visit and, while there, I asked if there was any way to get to the first floor from the ground floor other than taking the stairs. (Keep in mind, I have the entire floor plan memorized from all my research.) As it turned out, there happens to be an elevator right next to the kitchen. Imagine that! A very nice uniformed Secret Service agent escorted me (not the family) through the restricted area and through the back corridors, past the kitchen, which I was thrilled to finally see. It's small. I know I've mentioned that in the books, but it was even smaller than it looks in pictures. I was so excited to get my own "private" tour of the back, working areas and I knew that I'd be able to add even more detail to the next book because of it.
Thanks again for these great questions!
Best,
Julie
New York Times bestselling author of AFFAIRS OF STEAK