Lori Rader-Day is the Edgar Award-nominated and Anthony and Mary Higgins Clark award-winning author of The Lucky One (February 2020), Under a Dark Sky, The Day I Died, Little Pretty Things, and The Black Hour. She lives in Chicago, where she is co-chair of the mystery readers' conference Murder and Mayhem in Chicago and the national president of Sisters in Crime. [Support Midwest Writers Workshop by purchasing The Lucky One with Amazon Smile! Click here.]
Her short fiction has been published in Ellery Queen Mystery Magazine, TimeOut Chicago, Crab Orchard Review, Freight Stories, and in the anthologies Dia de los Muertos (Elektrik Milkbath Press), Unloaded 2 (Down and Out Books), and Murder-a-Go-Go's (Down and Out Books). Bestselling author Jodi Picoult chose Lori's story as the grand prize winner of Good Housekeeping's first fiction contest in 2010.
She studied journalism at Ball State University in Muncie, Indiana, twice–but eventually gave in to her dream and studied creative writing at Roosevelt University in Chicago. Now a resident of Chicago for almost twenty years, she has a favorite deep dish pizza (Lou Malnati's) and is active in the area's crime writing community.
Join "Happy Hour with Lori" – Monday (July 20), Wednesday (July 22), Friday (July 24) from 3:00 pm to 4:00 pm. as she discusses An Autopsy of a Novel.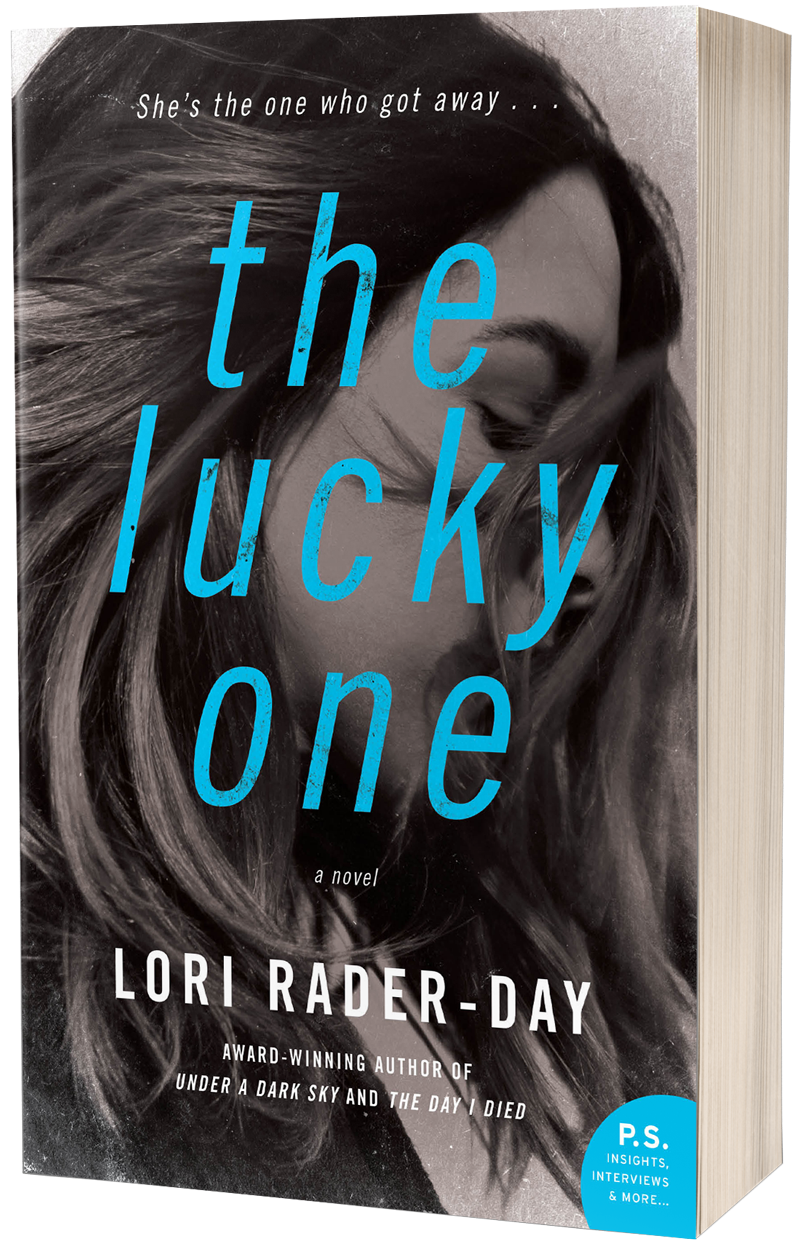 Lori will walk you through her entire process for writing her novels. MWW20 session participants are encouraged–not required–to read The Lucky One prior the conference. Lori may need to talk about some spoilers to tell this story. Reading the book prior to the sessions will help a great deal not to have the twists ruined and to see how she worked them through.
Moderator Jama Kehoe Bigger will ask Lori – DAY ONE:
Where did the idea come from?
How did she create the plot?
At what point did she determine her characters?
Can we see her synopsis?
Since we hope most of the audience will have read the book, Lori will stop and ask for your feedback on decisions she made when writing the book. She can describe a problem that came up and ask you what you would have done to solve the problem. This will lead to lively dialogue! The purpose of this Happy Hour with Lori is to encourage writers to read books critically; to help workshop participants understand the steps involved in creating a publishable novel; to build community among MWW patrons; and promote literary citizenship by supporting an author and his/her work.
Moderator Jama will ask Lori – DAY TWO:
What did her outline look like?
How rough was her rough draft?
Talk about the editing process. How much input did her editor give her?
Who chose the title?
Moderator Jama will ask Lori – DAY THREE:
Did she have any control over the cover design?
What kinds of obstacles did she encounter along the way?
Did she have beta readers?
How many drafts did she do?
COUNTDOWN: ONE WEEK!
Join Lori and the MWW Community to help you move forward with your stories! Check out this awesome 
schedule 
— and you get access to ALL 23 sessions!
Register for Virtual MWW20 here today!

Q&A with Lori Rader-Day
MWW Director Jama Kehoe Bigger caught up with Lori about her writing and her friendship with Midwest Writers Workshop.
MWW: Introduce yourself and tell us about your latest novel/creative project.
LRD: Hi, everyone! I'm Lori Rader-Day, a Midwest Writers Workshop alumna and award-winning crime fiction writer. I'm also the national president of Sisters in Crime, and you can consider that a commercial. My latest published book is The Lucky One, which is a psychological thriller about a woman who was kidnapped as a child (and returned safely) and is paying back her good fortune by helping find cold case missing persons–when she sees a face she recognizes on the site and it's her kidnapper, never brought to justice. My latest project, not yet published, is a historical crime story set during World War II at Agatha Christie's summer house, Greenway, in Devon, England.
MWW: We're all creating new routines for ourselves in the midst of COVID. What does dedicating time to your craft right now look like for you?
LRD: To finish my recent revisions for that last project, I had to dedicate so much what we call "butt in chair" time that I might have injured myself. Who says this job isn't a physical one? This was hours a day every day for most of the quarantine, which gave me something to focus on. Now that I'm done… well, let's just say I might start writing my next book sooner than planned.
MWW: What role has Midwest Writers Workshop played in your personal path to publication?
LRD: Midwest Writers Workshop was the first writing conference I ever went to. I had no idea who I was, what kind of writer I wanted to be, but I had so much fun. When I went back the next time, I had a clearer idea–but I was wrong, because when I went to MWW's fellow retreat (RIP) one year, I found out I was a crime fiction writer. I didn't know, but the wise people at MWW made sure I left with a better idea of the story I was writing and what I would need to do to get it written. That book was published as my third novel in 2017, but the scene I wrote at the retreat is still in the book.
MWW: Why would you encourage writers–of any age or any experience level–to participate in Midwest Writers Workshop?
LRD: I send a lot of people to MWW because I think it's a welcoming space with great teachers. I think any age of writer could find some fellow writers to hang out with, and any experience level will find some classes to fit their needs.
Lori's waiting to meet you for Happy Hour!