Lori Rader-Day presents: Point of View, Your Story's Foundation
"MWW Author Program with Lori Rader-Day" – Saturday, September 29, 2018, Kennedy Branch Library (1700 W. McGalliard), Muncie, Indiana, 2:30 pm – 5:30 pm. Program includes Lori's discussion: "Point of View, Your Story's Foundation"; an interview with Lori and Q&A; and a celebration of her newest novel, UNDER A DARK SKY.  Come and learn! Come for the community! Come be a literary citizen! {Just $25 — FREE copy of Under A Dark Sky included with registration!}
Program Schedule:
2:30-3:30 pm – Lori presents: Point of View, Your Story's Foundation
Point of view isn't just a she said/I said decision. Where you place a story's point of view will decide how the story can be told, the tone and voice it will have, and how your reader will experience (and enjoy) your work. In this discussion on the importance of point of view, we'll talk about the impact this one element has on all the others, including character, setting, theme, and more.
3:30-3:45 pm – Short break
3:45-4:45 pm – Interview and Q&A: ask her anything! Pick her brain for all kinds of writing advice.
What about setting?
What about theme?
4:45-5:30 pm – Autograph party!/fellowship
[Ball State Bookstore will have all four of Lori's books for sale.]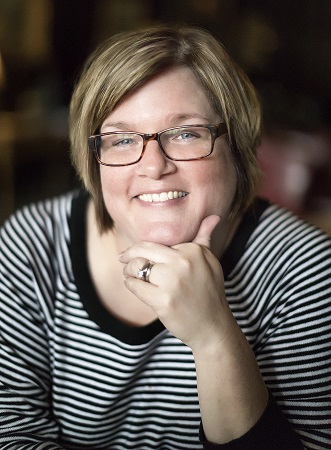 Lori Rader-Day's debut mystery, The Black Hour, won the 2015 Anthony Award for Best First Novel and was a finalist for the 2015 Mary Higgins Clark Award. Her second novel, Little Pretty Things, won the 2016 Mary Higgins Clark Award and was a nominee for the Anthony Award for Best Paperback Original. Little Pretty Things was named a 2015 "most arresting crime novel" by Kirkus Reviews and one of the top ten crime novels of the year by Booklist. Her third novel, The Day I Died, was an Indie Next Pick and is a nominee for the Mary Higgins Clark Award and the Barry Award. She studied journalism at Ball State University and now lives in Chicago.
Praise for Lori's just released novel Under a Dark Sky: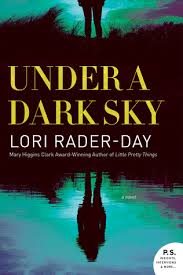 "A brilliant concept, brilliantly told! Under a Dark Sky is a novel that you simply can't put down…" -Jeffery Deaver, international number one bestselling author
"Lori Rader-Day is a modern day Agatha Christie: her mysteries are taut, her characters are real and larger than life, and her plots are relentlessly surprising. Under a Dark Sky is a stellar addition to her award-winning catalog. The closed door mystery echoes the claustrophobic atmosphere of Christie's And Then There Were None, and there are enough breakneck twists to captivate modern readers. A dynamite late summer read!" -Kate Moretti, New York Times bestselling author of The Vanishing Year
Register here! Just $25!
{Limited space}