Meet MWW faculty member Lee Martin
Finalist for the Pulitzer Prize in fiction
MWW Committee Member Cathy Shouse continues her Q&As with this year's faculty. Here is her interview with Lee Martin, who will teach a Part I Intensive Session ("Literary Fiction, The Art of Flash Fiction"), as well as a session on writing the memoir.  
Lee is the author of the novels, The Bright Forever, a finalist for the 2006 Pulitzer Prize in Fiction; River of Heaven; Quakertown; and Break the Skin. He has also published two memoirs, From Our House and Turning Bones, and another memoir, Such a Life, is set to appear in 2012. He teaches in the MFA Program at The Ohio State University, where he was the winner of the 2006 Alumni Award for Distinguished Teaching.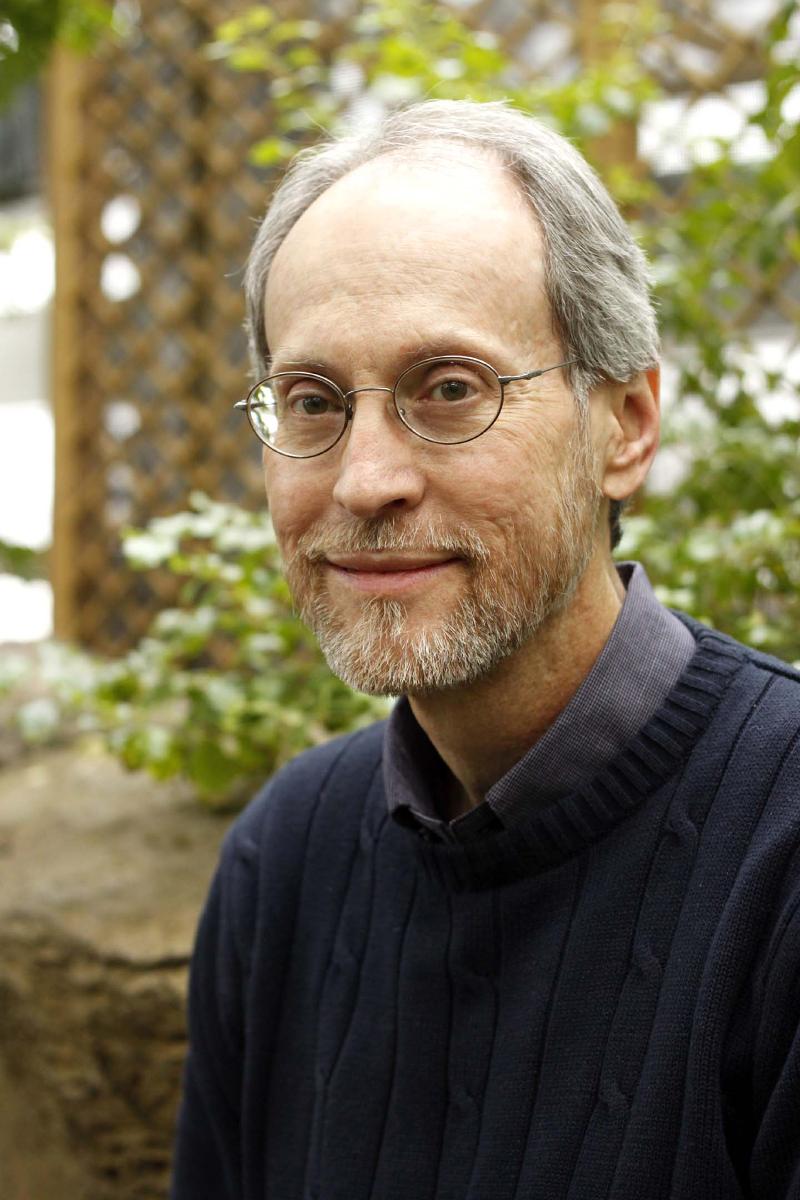 Q. I've read The Bright Forever, your novel which was a finalist for the Pulitzer Prize in fiction. How is it different from writing the Flash Fiction you're teaching in your intensive session this summer? Also, I've heard the term, but how do you define Flash Fiction and what are some ways writing it can help authors of any genre?
Writing a novel is like running a marathon. It takes endurance and a faith that eventually you'll cross the finish line. Flash fiction takes a similar faith that you can follow a track over a page, or a few pages, but the process itself is more of a dash. It's a completely different rhythm, one that allows you to create a draft with few words. A complete story in 500 words, or 750, or 1,000 or so. It's really more like writing a poem, coming to a moment of illumination. We sometimes call the form sudden fiction, or micro-fiction. Steve Heller says, "Sudden fiction, it seems, can be anything, as long as it is short and delivers an impact that is both significant and lasting." William Peden is more precise with his definition of the form:  "a single-episode narrative with a single setting, a brief time span, and a limited number of speaking characters (three or four at the most); a revelation-epiphany; the click of a camera, the opening or closing of a window, a moment of insight." Writing in this compressed form makes the artistic choices that a writer makes in structure, characterization, detail, point of view, and language stand out more boldly. When we write flash fiction, we internalize the tools we need to have in order to write longer works.
Q. You're also teaching on writing a memoir. Although The Bright Forever is a novel, are there autobiographical aspects to the book? How does exploring one's life help in writing fiction, if you think it does?
The Bright Forever is based on a true story, the abduction of a young girl in a small town eight miles from where I grew up. Some of the facts of that case made their way into the novel along with a number of created characters, events, etc. I believe that all writing, no matter the form, allows us to think more fully about what Faulkner called "the old verities and truths of the heart." In The Bright Forever, for example, I was able to express and explore my own experiences growing up in a small Midwestern town and the sense of the inner lives that people lived there.
Q. Explain to us your idea of "literary fiction." Your setting is a small town and the story deals with the painful subject of a missing young girl, which could, on the surface, be "commercial" fiction. Do you think an author chooses to write literary fiction or does it choose him or her? Some of us are a bit afraid of it. It sounds serious and difficult! 🙂
Oh, I hate hearing that the term "literary fiction" sounds intimidating. I think the writer's first obligation is to entertain the reader, and, of course, plots similar to more mainstream fiction come into play in literary fiction. Think of The Great Gatsby, for example–a story of a man trying to reconnect with a lost love. Haven't a number of mainstream novels used that premise for the effect of leading a reader to wonder what will happen next in a plot? That question of what will happen next is important for entertainment value in literary fiction as well, but, unlike many mainstream novels, literary fiction is primarily interested in what the plot of a novel has to show us about characters and the mysteries of human existence. In literary fiction, characters create their own plots through the choices they make and the actions they take. Henry James said, "What is character but the determination of character? What is incident but the illustration of character?" To me, this is the crux of literary fiction–characters creating their own fates and plots revealing more of the mysteries of those characters' personalities and what they have to show us about what it is to be human. The writer of literary fiction has to be extremely interested in the contradictions that reside within human beings and how acting from those contradictions can unfold plots that will show readers something interesting about the characters who created them. It's a matter of a writer deciding what he or she wants to do–only entertain a reader, or entertain a reader while also investigating the complexities of human beings.
Q. If someone signs up to learn Flash Fiction in the intensive, is there preparation that should be done? For the uninitiated, can you recommend some quality Flash Fiction for us to explore?
The anthology, Sudden Fiction, edited by Robert Shapard and James Thomas, is an excellent collection of examples of the form. I don't think any special preparation is necessary. As long as someone has a storytelling impulse, and imagination, and a love of the music language can make on the page, we should be good to go.
Q. Is there anything else you would like to add, which might include hints on your philosophy/approach to writing and/or your teaching style?
I'm a firm believer that writing is a matter of artistic choices creating specific effects. Reading and writing flash fiction becomes one way of taking an inventory of such choices and effects.
Q. In these economic times, writers sometimes wonder if they should invest in attending a conference.
Writers' conferences played a large role in my development as a writer. I was a waiter (work-study scholarship) at the Bread Loaf Writers' Conference in 1986 and then a Scholar there in 1992. Attending that conference, and others, put me in touch with a larger community of writers, editors, and agents. It allowed me a more intense study of craft while at the same time permitting me to make friends and professional contacts that are still important to me to this day. Such are the benefits of attending a writers' conference. My first published story came about as a result of my first summer at Bread Loaf. That one publication raised my confidence level, and I went on from there.