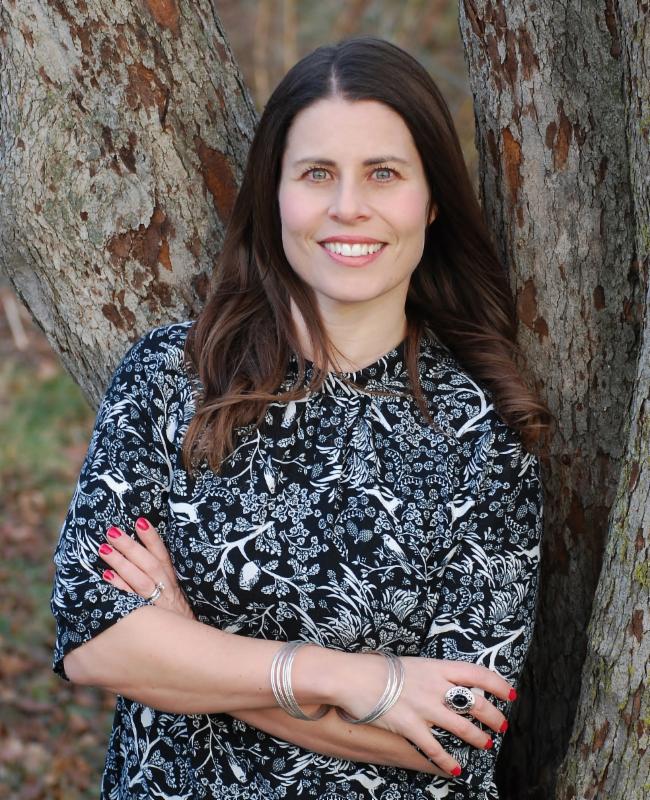 Karma Brown is a National Magazine Award-winning journalist, freelance writer, and author of the international bestseller (and listed as one of The Globe & Mail's Top 100 books for 2015) Come Away With Me (Mira/HarperCollins). She spent her debut year blogging at The Debutante Ball, and is a proud member of the Tall Poppy Writers group. A former marketing director and copywriter, Karma now spends her days writing fiction in coffee shops, coloring (outside the lines) with her daughter, and perfecting her banana bread recipe. She's also an avid runner, skier, and bucket list chaser, who believes coffee cures all. Karma lives just outside Toronto, Canada with her family. Her second novel, The Choices We Make, hits shelves July 12, 2016.
MWW committee member Shelly Gage recently interviewed Karma about her MWW sessions.
*  *  *
MWW: What should we expect from your sessions at MWW and how will they be structured?
KB: In our Women's Fiction session Amy E. Reichert and I will discuss the genre's definition and scope, common (and often overused) tropes, and what makes Women's Fiction such a vital part of the publishing landscape. The workshop will explore different writing styles seen in Women's Fiction, tips for your own writing, and ideas for helping your story stand out–including characterization, pacing, and conflict. We've also asked attendees to do a bit of pre-work, which is to read Forever, Interrupted and Maybe In Another Life by Taylor Jenkins Reid, who we'll be using as one example of how variable Women's Fiction can be. The session will be interactive and hands-on, meaning you won't have to listen to us drone on as though we're delivering a lecture! It's meant to be a fun yet intensive workshop, with significant takeaways for those writing within this genre. [NOTE: STILL TIME TO REGISTER AND TAKE ADVANTAGE OF THIS: For those with complete story ideas, you're welcome to submit a 2 page, single-spaced synopsis to Karma and Amy, along with your first 250 words by July 1 (midwestwriters@yahoo.com/subject line: Women's Fiction Intensive). All submitted synopses and writing samples will be given feedback, and a few will be discussed in class.]
MWW: What achievement are you most proud of and why?
KB:
Outside of my marriage and becoming a mother (a major achievement as we had an extraordinary path to parenthood, which involved cancer and  gestational surrogacy  (
http://www.redbookmag.com/life/mom-kids/features/a44046/my-sister-was-my-surrogate-and-i-am-a-mother-because-of-her/
), I would say seeing 
Come Away With Me
on the bookstore shelves (and bestseller list!) is the thing I'm most proud of. Whenever someone tells me how lucky I am to be an author and writer, I like to point out that luck had little to do with it (but thank you!) — that book showcases a lot of hard work, frustration, rejection, and grit.
MWW: What writing tip or two has had the most positive impact on your career?
KB: There are two writing tips that have stuck with me over the years: one,  you can't edit a blank page (this seems to be attributed to a number of authors, but the first time I heard it was from Jodi Picoult); and two,  write every day. This last one is from Stephen King, whose memoir and writing craft book On Writing remains my favorite, and the one I go to whenever I need a boost. I'm fairly diligent about setting my alarm for a 5 a.m. wake up call, especially when I'm heavy into drafting, and knocking out a thousand words or so before everyone else gets up. It keeps me sane (as long as I have coffee) AND keeps the momentum going.
Mac or PC?
Mac. I can't even use a PC anymore. My MacBook Air and I have a serious relationship (the keys are basically illegible because the letters have been scratched off from so much typing), and I don't even like other people to touch it.
Plotter or Pantser?
I like to call myself a "Plantser" – part plotter, part pantser. I create a fairly in-depth synopsis before I even start writing, and then map out the chapters and scenes using a writing tool called Scrivener (there is nothing better for drafting a book, though I do final edits and revisions in Word). But once I have this roadmap I allow myself some freedom, and see where the characters take me. Also, I never have the end sorted out until I'm about two thirds of the way through the book.
Early bird or night owl?
I used to be a night owl, but then I had a child and she's the quintessential early bird (she used to wake up at 4 a.m., EVERY SINGLE DAY). She trained me to get up before the sun and birds, and I realized it was the perfect time to write. So now I'm an early bird and I can't imagine going back to late night writing … everything feels so much more manageable in the morning, as long as there's a lot of coffee.
Coffee or tea?
*See above!
***
Karma's Part II sessions include:What to Expect When You're Expecting a (Book) Baby –  Taking a book from SOLD to shelf can be a long process, filled with plenty of unknowns, hard labor, and thrilling milestones. Tips and insights for what to expect through (and beyond) the debut year.
Slaying the Synopsis – Tips and tricks for how to write a killer synopsis that gets the job done…without losing your mind, or your creative energy, while you do!