We're always pleased to pass along the good news of publishing successes from our MWW participants.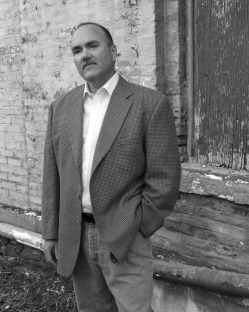 Dan Johnson, Schoolcraft, MI (2006 MWW alum), is author of The Detroit Electric Scheme (St. Martin's Minotaur Books, September 2010) dejohnsonauthor.com. Dan is also our 2010  Friday luncheon speaker, "How I Got Here from There."
Q: How did you discover MWW and how did it help your writing career?
I found information on the MWW on the internet and attended in 2006. It was the most instructive conference I've been to, before or since. I've been surprised to find that very few conferences give you the "nuts and bolts" knowledge that new writers need.
Q: Please condense the overall story of your book.
1910 Detroit: Will Anderson, heir to America's largest electric automobile manufacturer, has been framed for murder. Worse, the woman he loves is in terrible danger, and Will knows it's his fault. He follows her through the gutters of Detroit, trying to save her and find the killer at the same time. As the evidence mounts, Will gets closer and closer to the truth-a secret that could cost Will not only his life, but also the lives of the people he loves most.
"The surprise ending leaves you gasping and shaking your head at Johnson's masterful plotting and the menacing tension that forces otherwise good characters to behave despicably. Every bit as powerful as Patricia Highsmith's Ripley series, this gem of a debut showcases an author to watch very closely." —Booklist (Starred review)
Q: What is the best advice on writing you've ever received?
"Let your characters boss you around." I've heard versions of this advice in various books and classes, but it still amazes me how my characters hijack my story if I let them. When I don't let them, they fight back. And they always win.
Q: Is there something else people might find interesting about your journey to publication?
My journey to publication was humbling, surprising, and ultimately thrilling. I have a good story to tell about the tenuous thread that leads to being published, and how maximizing your opportunities is essential.
Lonnie Whitaker, High Ridge, MO (2001 MWW alum), is author of Geese to a Poor Market, (High Hill Press, released summer2010).
Q: How did you end up coming from Missouri to attend MWW and how did it help your career?
In early 2001, I sold a 500-word story (my first) to a regional magazine and the process hooked me–I wanted to learn the tricks I imagined my journalism friends knew.  I started searching online for a workshop and found MWW.  It's the same distance from St. Louis to Kansas City as it is to Indianapolis, so the distance didn't seem too bad.  I spoke with Jama and signed up.  The lineup in 2001 was terrific. I signed up for a critique session and drew Karl Largent.  He told me that writers write, but authors get published, and that I was an author.  At the end of the session he challenged me. "You've got the ability–the question is what are you going to do with it?"  That 30-minute session was a turning point.  As the cliché goes:  when the student is ready, the teacher appears.
Q: What is the overall story of your book?
In 1955 Rita Sanders leaves a cheating husband and returns to her childhood home in the Missouri Ozarks.  She lands a job at a honky-tonk on the outskirts of a bible-belt village owned by a retired navy petty officer, and her religious mother disapproves. With the reappearance of her estranged husband, the prodigal daughter discovers there is more than one snake in the garden, as her husband and mother conspire against her for custody of her son.
Q: What is the best advice you've received to help your writing career?
"Never have your protagonist running quickly when he could be sprinting."  Again, Karl Largent at MWW.  That became my starting point for learning the craft of commercial fiction and tight writing.  As a reminder, my business card has a quote from Mark Twain: "When you catch an adjective–kill it."
Q: Did you learn anything interesting on this journey to publication?
I had to learn how to make moonshine to write one of the chapters. Just because I grew up in the Ozarks doesn't mean that's one of my talents.