Meet award-winning author Tracy Clark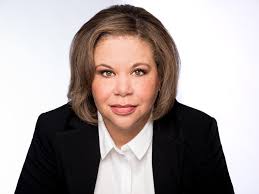 Tracy Clark is the author of the Cass Raines PI series. The series, set in Chicago, features ex-homicide cop turned PI Cassandra Raines, a hard-driving African-American gumshoe who works the mean streets of the Windy City dodging cops, cons, killers and thugs.
Her debut novel, Broken Places, made Library Journal's list of the Best Crime Fiction of 2018 and was shortlisted in the mystery category on the American Library Association's 2019 Reading List. CrimeReads also named Cass Raines Best New PI of 2018. The novel also received a starred review from Publishers Weekly, a rave from Kirkus Review, and was nominated for a Lefty Award for Best Debut Novel, an Anthony Award for Best Debut Novel, and a Shamus Award for Best First PI Novel.
Her second Cass Raines novel, Borrowed Time, released in May 2019. Book three, What You Don't See, recently released in May 2020.
A native Chicagoan, Tracy roots for the Cubs, the Sox, the Bears, the Blackhawks, the Chicago Shy and the Chicago Fire equally. She is member of Sisters in Crime and Sisters in Crime Chicagoland, Mystery Writers of America Midwest and International Thriller Writers. She is also a member of the Bouchercon National Board and secretary of her MWA local chapter.
Tracy's sessions for MWW20 include:
Listening to The Voices In Your Head: about developing characters, main and secondary. Fleshing them out, giving them distinctive characteristics.
Panel: Outliner and Pantser? [Tracy Clark, Sarah Domet, Sarah Aronson, Moderator: Angela Jackson-Brown]
Nailing the First Page
Crafting Dynamic Dialogue
Panel: What No One Tells You About the Writing Life, But Should
Stephen Terrell, a member of the Midwest Writers Workshop Board of Directors, caught up with Tracy recently and interviewed her for this Q&A.
MWW:  Your first novel in the Cassandra Raines detective series was nominated for an Anthony, a Lefty Award and a Shamus Award for first novel. One of your topics at MWW2020 is "Listening to the Voices in Your Head" and developing characters. How did your character of Cassandra Raines come about? You've now written three books in the series. Has Cassandra changed from your initial concept, or was she fully formed in your head at creation?
TC: Cass Raines has been rattling around in my head, as a voice, as a character, almost fully formed since I was maybe twelve or thirteen. She popped up around about the time I started really getting into mysteries and reading them exclusively almost nonstop. I started with Nancy Drew, spunky, intrepid, progressed to Agatha Christie, then careened into the Golden Age of female crime writers in the early '80s. I don't think Cass has changed all that much in all that time. She's still the same ferocious champion of the underdog she was when she presented herself to me, but I've got deeper understanding of her today than I ever could have had at thirteen. I understand her better today. Now I just go where she leads me.
MWW: Your stories are set in your hometown of Chicago ("Go Cubs"). How do you go about making your Chicago setting come alive for readers?
TC: Chicago's a great city, and I work really hard to get it right, capturing the smells, the sights, the sounds, the corruption, the grit, the traffic snarls, the perennial nuisances that Chicagoans have to deal with. I use all of it to paint the picture and bring the city to life on the page. It takes a bit. I spend a lot of time on it. If a reader is familiar with Chicago, I want them to say, "Ah, I know that place. That's exactly how it is." If a reader knows nothing about the city, then I want them to get a sense of what they're missing.
MWW:  Dialog is so important in your writing. You are teaching a class on "Crafting Dynamic Dialog." What are the key points people listening to your presentation will be able to learn about improving their dialog?
TC: Dialog is key to revealing your character. How people speak, what they say, how they say it, tells you a great deal about them. But it is equally important what a character holds back. What he or she perhaps won't say and how that can be conveyed in long pauses or short hesitations. All of that counts toward dialog. Every character has to want something. Not all characters are evolved enough to ask for it. Dialog therefore can be a delicate dance. Getting it right will assuredly elevate your story, muffing it will certainly kill it.
MWW: You are speaking on "Nailing the First Page," which I think is one of the toughest tasks a writer faces. How do you know when you get it "write" or when you still need to re-write?
TC: For me, I equate it with hitting a tennis ball and getting that sweet spot on the racquet. That hit, that dead-center pop has a distinctive sound. You know the instant you hit the spot that you've hit it, and that the shot's going to be good. It's kind of the same with writing. Each sentence, each paragraph, each page has a rhythm to it. The words work or they don't; your pace is slow or fast, your intent is conveyed or it isn't. Your characters are revealed, their wants and needs expressed, or none of that is accomplished and you've lost your reader. And you know you're done writing when all the elements of story work together, when you've hit that sweet spot. You can feel it. You can hear it when you read your work aloud, and every writer should. When you've gotten it right, your story will sing to you. That sounds goofy, but it's an organic sort of thing
Join Tracy and the MWW Community to help you move forward with your stories!
Register for Virtual MWW20 here today!