Get to Know an Agent in Attendance: Abby Saul
Abby is one of eight literary agent coming to the 2020 MWW Agent Fest, March 13-14 at the Ball State Alumni Center, Muncie, Indiana.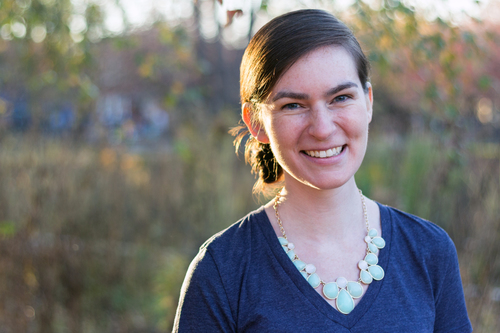 Abby founded The Lark Group after a decade in publishing at John Wiley & Sons, Sourcebooks, and Browne & Miller Literary Associates. She's worked with and edited bestselling and award-winning authors as well as major brands. At each publishing group she's been a part of, Abby also has helped to establish ebook standards, led company-wide forums to explore new digital possibilities for books, and created and managed numerous digital initiatives.A zealous reader who loves her iPad and the ebooks on it, she still can't resist the lure of a print book. Abby's personal library of beloved titles runs the gamut from literary newbies and classics, to cozy mysteries, to sappy women's fiction, to dark and twisted thrillers. She's looking for great and engrossing adult commercial and literary fiction. A magna cum laude graduate of Wellesley College, Abby spends her weekends – when she's not reading – cooking and hiking with her husband and son. Find her @BookySaul on Twitter.
She is looking for adult fiction only in the following genres: mystery, thriller, suspense, women's fiction (upmarket and commercial), historical fiction, and select literary fiction. (No science fiction or fantasy; no Jack Reacher-esque thrillers, ditto talking animals in mysteries. She does like works of fiction that are character-driven and smart.
MWW agent assistant Briana Rooke interviewed Abby about her life as an agent and about coming to MWW Agent Fest. Brianna is a senior English major at Ball State University. She also serves as an editorial assistant for Hope for Women magazine and a creative nonfiction editor for Ball State's literary magazine The Broken Plate.
MWW: What are some do's and don't's that you would recommend to authors who might be attending the festival for the first time?
AS: Do: listen, learn, and mingle. Events like this are incredible opportunities to realize you are not in this alone, and to start to demystify the "I've written a book, now what?!" feeling that often comes at the start of the publishing process. Connect with your fellow writers and the event faculty! Take it all in!
Don't: believe everything you hear, and don't be afraid. Publishing is a subjective business, and you're going to hear some contradictory information. You'll have to digest and figure out what makes sense for you and your path. And don't be afraid to mingle – we're all bookish people! When in doubt, ask your fellows about what they're currently reading.
Do: be excited about your manuscript, if you're pitching. If you aren't, who will be?
Don't: be so excited about your book that you pitch an agent in the line to the bathroom.
MWW: What are some elements that make stories stand out to you? What characteristics do you look for in fiction manuscripts?
AS: I have certain plot things that I always love – family secrets, locked rooms, dual timelines, exciting and tear-jerking finales, a sense of history and the book's place in the larger scheme of life, etc – but the most important things, to me, are harder to define and they defy plot. These are characters who feel real, a world that I get lost in, and incredible, unputdownable writing. Those latter elements will make me fall for a book that doesn't tick many of my "plot" boxes, and they can only come from honing your craft, getting more reads that you think your manuscript needs, and editing editing editing.
MWW: On the flip side, are there any elements that make you immediately dismiss a manuscript?
AS: Plot-wise, FBI or CIA agents running around while things blow up or killer POVs are not for me! I'll also stop reading when a book is racist or sexist (and, oh boy, does that happen more often than you think!)
MWW: Your wish list states that you're looking for "mystery, thriller, suspense, women's fiction (upmarket and commercial), historical fiction, and select literary fiction." What are some examples of the types of literary fiction that you are looking for?
AS: I'm looking for realistic and transportive literary fiction, grounded in the messy reality of human lives (past or present). Some examples of recent-ish literary projects I wish I had worked on:  The Great Believers by Rebecca Makkai,  The Essex Serpent by Sarah Perry,  The Italian Teacher by Tom Rachman,  When All is Said by Anne Griffin,  A Little Life by Hanya Yanagihara.
MWW: Finally, a fun question! It sounds like you have a diverse personal library…. What is your favorite book on your shelves?
AS: This is NOT a fun question! I have too many favorites to pick just one, and the list keeps growing as more incredible books get published every year. I would have to categorize by genre and subgenre (ie, favorite recent mystery v. favorite classic mystery v. favorite recent mystery, American-set v. favorite recent mystery, Scottish v. etc etc etc) and I would never finish. I will bypass succumbing to the panic this question induces by saying that I do like introducing people to some of the "forgotten" classic authors whom I adore (Ngaio Marsh, Barbara Pym, Josephine Tey, EF Benson, Nancy Mitford).
In addition to hearing pitches and critiquing query letters, Abby will present these sessions at the 2020 MWW Agent Fest:
"Please Read My Manuscript: Quick Tips for Query Questions"
"Finding, Working with, and Keeping an Agent"
Come and meet Abby!