Jessica Sinsheimer, The Sarah Jane Freymann Literary Agency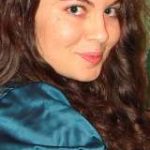 Q:  If someone has an appointment with you, what should they bring?
Please come with a print-out of your query, a synopsis (around three pages), and the first ten pages. Though I'll inevitably overpack (and therefore will have no extra room to take anything home), there are times when I need to see your work on paper to get a better idea.
Q: What kinds of manuscripts are you looking for?
On the fiction side, I'm looking for women's, literary, and young adult fiction of all subgenres. I'm particularly interested in historical fiction, thrillers, and works that feature strong protagonists changing the world around them. For nonfiction, I'd love to see psychology, parenting, food books (memoirs and/or cookbooks), memoirs, pop science, and works that speak to life in the twenty-first century. A strong narrative element is key – with that, we'd be willing to look at work on almost any subject matter. Please see our website, http://www.SarahJaneFreymann.com.
Q: Do you have any extra tips for your pitch sessions?
Please don't feel that you have to come in and perform a script you've rehearsed. And there's no need to read your query to me – I can see that later. Just have a short few lines, an elevator pitch, prepared. We'll talk about your book, what inspired the idea, and a little about you and your life. We have so little time – and everything else can be sent by email.
Q: We know one should not take an agent appointment without a completed manuscript. However, we hear of authors doing that all the time and it somehow works out. Will you accept someone pitching an uncompleted manuscript?
Absolutely!
Q: Finally, if you do not represent what a participant writes but someone else in your agency does, would you ever pass the person on to that agent? If you don't rep what someone writes, should they just not meet with you or can you still help in any way?
Of course. I'm in the business of matchmaking. If I find something wonderful for one of my colleagues or even a friend at another agency, I'm still pleased to know I've helped a work find its perfect home.