NEW for MWW16 — sessions on writing for the middle grade reader! And we're pleased to welcome author Jen Malone.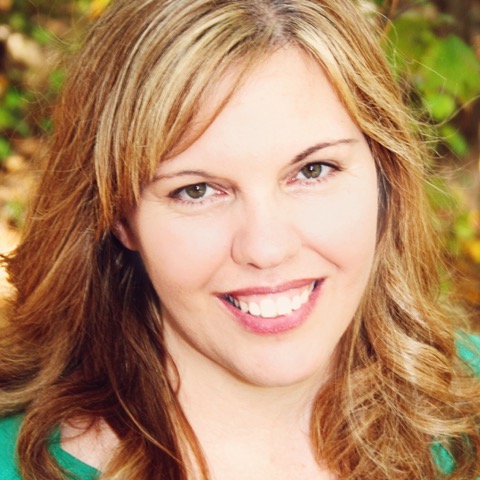 Jen Malone writes sweet and funny books about tweens and teens for readers of all ages. Her middle grade titles are with Simon & Schuster/Aladdin and Penguin Random House and include At Your Service, the You're Invited series (co-written with Gail Nall), and The Sleepover. Her young adult titles (with HarperCollins/ HarperTeen) include Map to the Stars and Wanderlost. Jen's a former Hollywood movie marketing executive who runs critique group seminars through Inkedvoices.com and freelance edits for a host of kidlit and romance authors. You can find more about her and her titles at jenmalonewrites.com. (Twitter: @jenmalonewrites / Facebook: jmalone)
Jen will teach a Part I Intensive Session (Thursday, July 21) called: OMG, Like, Whatevs: Writing For Tweens 
This session tackles the ins and outs of writing for the tween market including how to nail that hard-to-get tween voice, the pros and cons of using slang, and what "content" does and doesn't fly with this age group. Jen is the author of six novels aimed at the upper middle grade market under Simon & Schuster's Aladdin M!X imprint, and her favorite comment from tween readers is, "Your characters really act like my friends and me!" In this seminar we'll do an in-depth examination of issues relevant and appropriate to this age group (as told by tweens themselves), and discuss common considerations facing authors writing for tweens. Lastly, we'll discuss the publishers and imprints dominating this space and what types of books they're on the hunt for at the moment.
MWW committee member Cathy Shouse interviewed Jen about her writing and what she will present at MWW16.
MWW: At MWW, you'll teach an intensive on writing for Middle Grade but you also write YA. Will your intensive be beneficial to writers of both, to an extent? I know all types of writing have some commonalities.
JM: I definitely plan for it to be and I certainly hope it will! The focus of the intensive is on understanding the middle grade kid before attempting to write for him or her: what's important at this age, what's not, what details can you include to make your story ring authentic to the reader in this age group, what things should you leave out, how much do you need to be aware of/include pop culture references, slang, etc. The blueprint for how to do that research and the areas to pay particular attention to can be applied to any category (PB, MG, YA and adult), so I'd like to think anyone would be able to find something of value.
MWW: If someone comes to your intensive, what can they expect as far as format, in-class writing, read-aloud, etc.?
JM: The feedback comments from past conferences I value most are where people describe my teaching style as "easygoing and approachable." In my marketing workshops I offer the mantra "share, don't sell," meaning "make it about the other person and what value they'll gain from reading your book/booking you for a festival/having you in to their bookstore to do a signing, etc" and I would say the same applies to the intensive I have planned. "Share, don't preach" is my teaching philosophy and I hope everyone who wants to will feel encouraged to join into a discussion on our topic, with me acting as a facilitator to keep us on point. But part of the time will be a more structured Powerpoint presentation with tons of hilarious videos to demonstrate my talking points. And there will be writing time and read-aloud time as well. Oh, and also a cute hedgehog picture or two, likely. Basically, we're going for the full gamut!
MWW: Since we're catching up with you on your way to RT (the Romantic Times convention in Vegas), how about a thumbnail sketch of your participation there, in addition to signing? I saw "Pitch Wars Road Show" and "You're Never Too old for Y.A." as topics. How will those work?
JM: The one I'm most excited for is a panel with two other Hollywood execs (in my pre-author life I was a movie marketing exec) about applying strategies we learned in movie marketing to outside-the-box book marketing. I'll be presenting a version of this workshop at MMW! The Pitch Wars session will include aspiring authors pitching their book concepts to published authors in order to collect feedback and encouragement, and You're Never Too Old for YA is a fun "hang-out" session with a dozen YA authors to celebrate readers of all ages, in recognition of the research that shows more than 80% of YA readers are over the age of 35!
MWW: From your website, I noticed that you came to writing after another career in marketing and travel. What made you decide to take up writing and what has your journey to publication been like?
JM: I did. I was in charge of New England publicity and promotion for 20th Century Fox and for Miramax Films, working through a PR firm in Boston. Part of my job was sitting through press screenings of movies, to try to gauge what critical reaction to that film might be, so I was literally paid to watch movies during the work day. Not a bad gig! It ended up being an invaluable way to absorb story plot and pacing through osmosis, even though I wasn't conscious of it at the time, nor did I ever have plans to be an author! I started writing in 2012, when my youngest started kindergarten and was learning to read. I thought it would be fun to write a little story about her, that she could read to me at bedtime. It was like getting hooked on a drug from the first time — I started and couldn't stop! I kept going until I looked up a month later and said, "Um, I think I just wrote a book." The next thought was "Now what?" Luckily, the first person I shared it with pointed me straight to a writer's conference, because I had never even heard the words "query letter"! "They" (whoever they are) say to embrace the unexpected, and I'm certainly glad I did!
MWW: Several of your books have themes centered around travel. Wanderlost involves a European bus tour and Map to the Stars is centered around a teen movie idol's European promotional tour. Has that helped your career, having connections in your books?
JM: If I'm not having fun writing it, a reader won't have fun reading it, so it makes sense to me that I should write about the things I love most… and topping that list is travel! I saved up for years so that I could spend the year after college backpacking around the world. I hit 45 countries and it was the single biggest influence on who I am as a person now. Now I have young kids and a husband with a fixed-in-place job and a mortgage and all that other stuff that gets in the way of wanderlust, so I have to satisfy my itch by writing about some of my favorite spots on the planet. Whereas MG characters are often trying to figure out how they fit in with their very specific groups (school, friendship circle, etc), YA characters' focus is growing broader and they're often looking beyond the "here and now" to figure out where they fit into the world at large. So dropping teen characters out there into that big, crazy world is really just pushing that theme and it's something I love exploring. As for building a brand around travel romances and how that's helped my career, I think it's probably still too early in said career to comment on that one, but here's hoping it works for readers, because my 2017 YA with HarperTeen is also a travel romance (via sailboat, along the coast of Oregon and California) and I love armchair traveling as I write them. Hopefully readers feel the same as they read!
MWW: You'll also speak at MWW on marketing your books. In promoting your books, I see you visit a lot of Girl Scout organizations. Were you a Girl Scout? 🙂
JM: I was (and my mom was my troop leader) and I loved it, but we weren't exactly the most dedicated troop. I have a rather sad collection of badges and some memories of begging my dad to take my cookie order form to work with him so I wouldn't have to go door-to-door!
MWW: What is the biggest mistake you see authors make when it comes to marketing?
JM: I have two, both of which I am sometimes guilty of as well!
The first is overestimating the general public's interest and enthusiasm level (even within the book community) when it comes to book promotions and contests. Does someone have to follow ten steps to enter your contest, or cut and paste complicated links into Rafflecopter to demonstrate they've tweeted about it, or email you a picture of a receipt as proof of purchase? Sadly, nine of ten people are not going to take the time to do those things, when, for them, it's "low stakes." (Just like you probably don't take the time to fill out the survey on your receipt from Michael's/The Gap/The Olive Garden/etc for your chance to win a gift card.) Time is a hugely valuable commodity to people and anything requiring significant effort usually gets passed by, especially when there are so many other promotions competing for attention.
The second is front-loading your time and energy on a promotion, without thinking about the end result of an effort. If you spend weeks designing a teacher guide for your book, but haven't given any thought to how/where/when you'll get it in the hands of teachers, that's probably not the best use of your time. Just sticking it up on your website and hoping it will be magically discovered will probably leave you disappointed in the outcome. Same with ordering thousands of postcards (or any other type of swag) without any idea of how or where you'll use them to help promote your book… I'm a big advocate for marketer "smaller but smarter."