With our summer workshop fast approaching, we wanted to give you an opportunity to learn more about our faculty. Introducing Mike Lawson — political thriller novelist …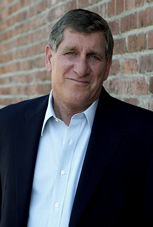 Q: What was it like to switch to a writing career after 30 years of other employment?
I write full time now – meaning four or five hours a day.  Before I was published, I worked ten or twelve hours a day (on the good days) and was responsible for the maintenance of reactor plants in U.S. navy ships at half a dozen naval bases on the West Coast. To say the job was intense is an understatement, and the consequences of failure were enormous.  By comparison, writing is a walk in the park, and every time I hear writers whine about how they "suffer" for their art and complain about the ardors of writing, I have to wonder if they ever had a real job. (Like being a mother or a teacher – those are real jobs) I LOVE to write – it's like having a hobby I'm getting paid for.
Q:  Your MWW Intensive Session also includes working with agents, book promotion and other publishing business topics. How will the session help authors who don't write thrillers? (It's been said every genre needs to know how to write page-turners.)
I think you hit on it. Regardless of the genre they write in, I think unpublished writers and even writers searching for a new publisher or agent, may benefit from my experience on the "business" side – dealing with agents, editors, publishers, contracts, marketing, etc.  Second, I think good books, regardless of the genre, all have certain things in common, such as well-crafted characters, a believable and fast-moving plot, and a style that keeps the reader engaged. Writing is so subjective that my opinion on these topics may not resonate with everyone in the class, but I'm hoping it will be beneficial to others whether they're writing mysteries, romance, young adult, or whatever.
Q:  Were writers' conferences an influence on your career? If so, how?
I've found writing conferences beneficial in a number of ways. I've met booksellers who've promoted my books not only because they like them but because, thanks to the conferences, I've established a personal relationship with them. The same could be said for critics I've met at conferences.  I've obviously learned from other writers at conferences by listening to what they had to say on a particular subject. I've met big-name writers and when my publisher asked them to "blurb" the next book, I again think that having a personal relationship with them (translation: a drink in the bar) helped. And lastly, conferences are fun!
Q:  What are three tips for those who might be career-changers looking to break into writing novels as you've done?
Tip number one – the biggest tip – is: Be persistent. Getting published is about having talent – and talent is something so subjective there's no point in trying to define it – being lucky – and there's nothing you can do about luck – and lastly, being persistent – which you can do something about and which means you keep trying until you finally succeed. (It took me a long time to get my first book deal.)
Second tip: Read. I'm always astounded when I meet writers who aren't readers, particularly writers who don't read in their own genre. You can learn more from reading good writers than almost anything else if you think about what the writer is doing as you read.
Last tip: write every day, even if it's only for fifteen or twenty minutes. Like anything else, you get better at it the more you do it, and no matter how busy you are, you can carve fifteen or thirty minutes out of your day to write.  I wrote my first two novels in half-hour blocks of time on the ferry I used to take to commute to work.
Q: What else would you add for the MWW participants?
Well, I guess I could add a whole bunch of stuff, but I'm saving that for my sessions at the conference.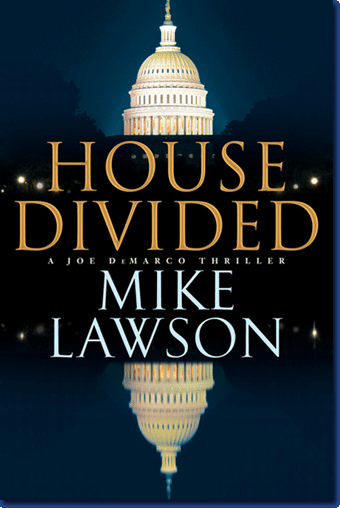 Mike's recent novel is House Divided, which will be released July 2011.
"A great novel from a great author! Lawson goes for broke in this Machiavellian thriller, where Washington power brokers take on elite super spies with one rather perplexed Joe DeMarco trying to outwit-and outlast-the carnage. Equal parts funny, clever and cool, this book will make your heart race and your mind ponder." -Lisa Gardner, New York Times best-selling author of Live to Tell
"Lawson's House Divided is a non-stop thrill ride. The author has created a disturbingly real Washington D.C. and peopled it with eerily familiar characters. He writes with wit and verve and displays a shrewd understanding of bureaucratic irony. Thoroughly enjoyable. The political thriller of the year." -John Lutz, New York Times bestselling author of Urge to Kill and The Night Caller