Meet the Last of Our Alumni Faculty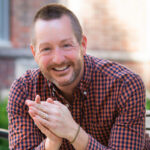 J.R. Jamison
 is the award-winning and bestselling author of the memoir 
Hillbilly Queer
and host of the NPR podcast and radio show 
The Facing Project
(recorded and produced at Indiana Public Radio). He is also a founder of the national Facing Project network, a nonprofit in 18 states and over 100 communities that creates a more understanding and empathetic world through stories that inspire action, where he serves as president of the organization.
 
J.R. has written for The Huffington Post, Pangyrus, Writer's Digest, and various other print and web publications. His work has been covered by outlets such as The Guardian, Harlem World Magazine, PBS, Runner's World, and The Statesider, among others. Currently, he is writing his debut young-adult novel.
J.R. is teaching the session "Writing with an Empathetic Eye (and Ears) to Enhance Character Development."
Find out more about The Facing Project on Facebook and look up  @FacingProject | @JR_Jamison | @KelseyTimmerman on Twitter
Q&A with J.R.
MWW: What drew you to your genre and the type of books you've written?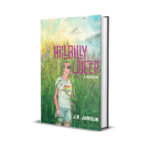 JJ: Initially, it was Tobias Wolff. I feel like that's the whitest, straightest thing I've ever said, but it's true. I read This Boy's Life when I was in high school, and I was like, "Yes! These are the types of stories I want to tell." It was a world that centered on a dysfunctional working-class family with layers of nuance, and seen through the eyes of a teenage boy who was trying to figure out life. That was my life, and the life of so many others I grew up with in rural Indiana. Also, I appreciated how Wolff blurred genres. Because of his writing style, one could pick up This Boy's Life and think it's a novel; but it's a memoir. He's done this same blurring with his short stories, and I think it's brilliant.
And then I discovered Young Adult (YA), or I should say that YA stayed with me after I was no longer a young adult. Similar to my love for This Boy's Life, it's the coming-of-age tales often woven into YA (and some memoir) that keep me reading and thinking and writing regardless if I'm focusing my energy on an essay or a novel. So, Tobias Wolff's writing style is stamped into the DNA of my own approach, and because of that I don't consider myself a nonfiction or fiction writer—I'm both!
Ultimately, regardless of genre, I want to write stories that I needed when I was younger, and I want to
bring people into a world that may not feel like their own, but one where an old friend has pulled up a
chair and invited them along for a ride they won't soon forget.
MWW: What's your favorite takeaway from the session you'll be teaching? Why do you think this is important for writers to consider in their own work?
JJ: That understanding the lived experiences of others will heighten character development, and that has to be done in real time (not only through imagination). Attendees will get a chance to try this out during my session, and have the opportunity to write opening lines from someone else's perspective. Far too often, antagonists, or secondary characters, aren't written with an empathetic eye. In the words of my fellow writer friend Ashley C. Ford, "There are no heroes or villains." Of course, there are, but writing a character as only a hero or a villain is far too easy—and, honestly, quite boring.
MWW: How has MWW figured in your writing career?
JJ: I wouldn't be where I am today without Midwest Writers Workshop. Period.
 
Seriously, my first Midwest Writers was in 2015, and I was terrified. I didn't have a manuscript, or any project I was working on outside of The Facing Project, but I had been writing stories since I was seven years old and wanted to get more serious about my writing career. Even still, I felt like a bit of an interloper; but everyone welcomed me with open arms, despite having no pages to swap. That warm reception made the world of difference because I was being accepted as a writer and not as someone who only dabbles in writing. That gave me confidence to keep going!
 
Also, Midwest Writers was the first time I had ever attended a session on the business side of writing. In fact, it was with Janet Reid—the query shark—and she scared the crap out of me, but it was the best crash course on understanding agents and editors and how to best pitch one's work. I made it a priority to attend just as many business sessions as craft sessions in 2016 and 2017, and both helped as I wrote my memoir that landed me my literary agent, and, eventually, my book being sold.
 I'll add, too, that Midwest Writers has been the place where I've developed strong relationships with other writers, and we do swap pages now!
Leah McNaughton Lederman is a freelance editor and Pushcart-nominated author. She created two volumes of Café Macabre: A Collection of Horror Stories and Art by Women (SourcePoint Press, 2019; 2021) and her own short story collection: A Novel of Shorts: The Woman No One Sees (2020). Her creative nonfiction has been published in Flying Island, River and South Review and Defenestration Mag. In 2022, Leah published Beautifully Broken: The Katy Hayes Story. Her current memoir project involves growing up with a combat veteran father. She is active in several writing communities in the Midwest, where she lives with her husband and an assortment of children, cats, and dogs.
Leah is teaching the session "Reinventing Through Revision."
Q&A with Leah
MWW: What drew you to your genre and the type of books you've written?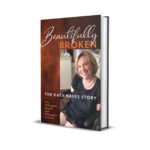 LL: Stories are at the heart of human civilization; they are a unifying force, as they allow us to relate to people we've never met and experiences we've never had. In college, I studied books like Samuel Noah Kramer's History Begins at Sumer and Robin Dunbar's Grooming, Gossip, and the Evolution of Language, and I wrote my Master's Thesis on the civilizing power of language in Beowulf. In other words, I've been following this fascination for a long time in many different arenas.
Within the creative writing community, creative nonfiction allows me to pursue my interest in the human story and contribute to it using my own natural voice—creative nonfiction hinges on our own natural voices. Memoirs have the remarkable ability to create empathy and understanding between individuals and groups of people around the world and throughout history.
In Beautifully Broken: The Katy Hayes Story, it was important to me and my co-writer/cousin to showcase the struggles amputees face, not just personally and physically, but with the shortcomings of Disability and Accessibility programs. I'm working on a memoir about my father, a Vietnam veteran, and one of my goals is to illustrate how the war experience reverberates down to subsequent generations.
MWW: What's your favorite takeaway from the session you'll be teaching? Why do you think this is important for writers to consider in their own work?
LL: Revision is so much more than dotting t's and crossing eyes. I contend that it takes up the majority of a successful writing process. In addition to improving our writing, revisiting our words forces us to investigate the intentions of our work and furthers the discovery available through words. Also, receiving and responding to reader feedback, a necessary portion of the revision process, humbles us; if done correctly, it makes us view our work differently and can change our perspectives about more than just writing. If we open ourselves to the notion that our words—our babies, our darlings, we so often hear writers say—can be altered and improved, perhaps we can open ourselves to the same notion about our lives and thought processes. As Katherine Paterson says, "We can't go back and revise our lives, but being allowed to go back and revise what we have written comes closest."
MWW: How has MWW figured in your writing career?
LL: Both as a student and an employee, my experience with MWW has put me in proximity to writers I admire, whose books have inspired me, and whose instruction has changed my approach to writing. It has also cemented my faith and pride in Midwestern creators; we're not just flyover states, we are a dynamic, tight-knit, and talented community. No other writing organization has made a greater impact on me as a writer and as a Midwesterner. I am and always will be grateful for this organization.
Stay tuned! We've got more Q&As with our All-Star faculty members.
They will help you write your story!
MWW is dedicated to building a community where writers can network with others and grow.