MWW23 Faculty
Fiction – Jess Lourey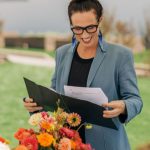 JESS LOUREY writes about secrets. She's the Amazon Charts bestselling, Edgar, Agatha, and Lefty-nominated, Anthony and Thriller Award winning author of crime fiction, nonfiction, children's books, YA adventure, and magical realism. She is a retired professor of creative writing and sociology, a recipient of The Loft's Excellence in Teaching fellowship, and a TEDx presenter (check out her TEDx Talk for the surprising inspiration behind her first published novel). When not leading women's writing retreats, reading, traveling, or fostering kittens, you can find her drafting her next story. Find out more at www.jessicalourey.com.
Fiction/Thriller/Suspense – John Gilstrap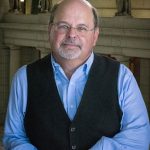 JOHN GILSTRAP is the Thriller Award-winning, New York Times bestselling author of over two dozen thrillers, including Harm's Way, White Smoke, Deadly Game, Blue Fire, Stealth Attack, Crimson Phoenix, Hellfire, Total Mayhem, Scorpion Strike, Final Target, Friendly Fire, Nick of Time, Against All Enemies, End Game, Soft Targets, High Treason, Damage Control, Threat Warning, Hostage Zero, No Mercy, Nathan's Run, At All Costs, Even Steven, Scott Free and Six Minutes to Freedom. Prior to the beginning of his writing career, John served 15 years in the fire and rescue service.
Four of John's books have been purchased or optioned for the Big Screen. In addition, he has written four screenplays for Hollywood, adapting the works of Nelson DeMille, Norman McLean and Thomas Harris.
A frequent speaker at literary events, John also teaches seminars on suspense writing techniques at a wide variety of venues, from local libraries to The Smithsonian Institution. Outside of his writing life, John is a renowned safety expert with extensive knowledge of explosives, weapons systems, hazardous materials, and fire behavior. John lives in Shepherdstown, WV.
Fiction/Mystery – Lori Rader-Day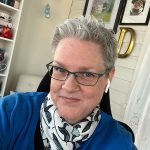 LORI RADER-DAY is the Edgar® Award-nominated and Agatha, Anthony, and Mary Higgins Clark award-winning author of Death at Greenway, The Lucky One, Under a Dark Sky, The Day I Died, Little Pretty Things, and The Black Hour. She lives in Chicago, where she is co-chair of the mystery readers' festival Midwest Mystery Conference (fka Murder and Mayhem in Chicago) and served as 2019-2020 national president of Sisters in Crime. She teaches creative writing for Northwestern University's School of Professional Studies.
Fiction/Young Adult – Barbara Shoup
BARBARA SHOUP is the author of eight novels for adults and young adults, most recently An American Tune and Looking for Jack Kerouac, and two books about writing, A Commotion in Your Heart: Notes about Writing and Life and Novel Ideas: Contemporary Authors Share the Creative Process. Fellowship. Her creative nonfiction has been recently published in Atticus, Ocotillo Review, and Another Chicago Magazine. She is the Writer-in-Residence at the Indiana Writers Center and a faculty member at Art Workshop International.
Fiction/Thriller – Matthew Clemens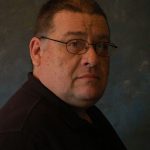 MATTHEW CLEMENS and his collaborator, Max Allan Collins, have penned 17 TV tie-in novels including CSI: Crime Scene Investigation, CSI: Miami, Dark Angel, Bones, and Criminal Minds. Wolfpack published the pair's collected short stories in Murderlized: Stories. They have also authored the Reeder and Rogers thrillers: Supreme Justice, Fate of the Union, and Executive Order for Thomas & Mercer, as well as What Doesn't Kill Her.  They authored the J.C. Harrow mysteries: You Can't Stop Me, and No One Will Hear You for Kensington, as well as the John Sand thrillers: Come Spy With Me, Live Fast, Spy Hard, and To Live and Spy In Berlin for Wolfpack.  Those novels were collected in November, 2021 for the Wolfpack omnibus: No Time To Spy.
Nonfiction – Michael Martone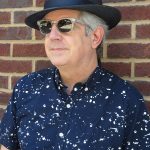 MICHAEL MARTONE'S new books are Plain Air: Sketches from Winesburg, Indiana (2022); The Complete Writings of Art Smith, The Bird Boy of Fort Wayne, Edited by Michael Martone (2020) and Brooding: Arias, Choruses, Lullabies, Follies, Dirges, and a Duet (2018).  Having taught creative writing for forty years at Iowa State University, Harvard University, Syracuse University, the University of Alabama, and Warren Wilson College, he retired in 2020.  Martone was born and grew up in Fort Wayne.  He attended Butler University, IPFW, and graduated from Indiana University.  He holds the MA from Johns Hopkins University.
Martone won two Fellowships from the NEA and a grant from the Ingram Merrill Foundation. In 2013 he received the national Indiana Authors Award and in 2016, the Mark Twain Award for Distinguished Contribution to Midwestern Literature. His stories and essays have appeared in over 100 magazines and journals. He lives and writes for now below The Bug Line in Tuscaloosa.
Nonfiction – Jill Christman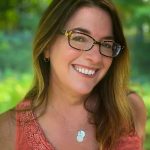 JILL CHRISTMAN is the author of If This Were Fiction: A Love Story in Essays (University of Nebraska Press, 2022) and two memoirs, Darkroom: A Family Exposure (winner of AWP Prize for CNF) and Borrowed Babies: Apprenticing for Motherhood. A 2020 NEA Literature Fellow, she is a professor in the Creative Writing Program at Ball State University, senior editor of River Teeth: A Journal of Nonfiction Narrative, and executive producer of the podcast Indelible: Campus Sexual Violence. Visit her at jillchristman.com and on Twitter @jill_christman.
Nonfiction – Kelcey Ervick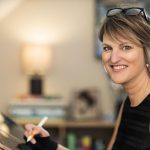 KELCEY ERVICK is the author and illustrator of the graphic memoir, The Keeper (Avery Books/Penguin 2022), and co-editor, with Tom Hart, of The Field Guide to Graphic Literature (Rose Metal Press 2023). Her three previous award-winning books of fiction and nonfiction are The Bitter Life of Božena Němcová, Liliane's Balcony, and For Sale by Owner. Her stories, essays, and comics have appeared in the Washington Post, The Rumpus, The Believer, Lit Hub, and elsewhere. She has received grants from the Indiana Arts Commission, the Sustainable Arts Foundation, and New Frontiers in Arts and Humanities at Indiana University. She has a Ph.D. from the University of Cincinnati and is a professor of English and creative writing at Indiana University South Bend.
Nonfiction — Brent Bill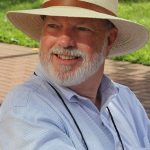 With more than twenty books and numerous articles and short stories published since the 1980s, BRENT BILL has learned a thing or three about writing. His book titles include Hope and Witness in Dangerous Times, Beauty, Truth, Life, and Love, Life Lessons from a Bad Quaker, and the forthcoming Amity: Short Stories from the Heartland. He's a writing coach, editor, photographer, and popular writing retreat leader. Brent lives on Ploughshares Farm – fifty acres of Indiana farmland being returned to native hardwood forests and warm season prairie grasses. Visit his website at brentbill.com
Nonfiction – Lou Harry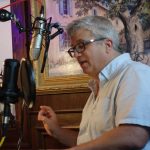 LOU HARRY has written for more than 50 media outlets ranging from The Sondheim Review to This Old House and from Variety to Men's Health, picking up numerous awards along the way. His more than 40 books include Creative Block, Kid Culture, and The Little Book of Misquotations. He's also a produced playwright whose work has been staged by American Lives Theatre, Catalyst Productions, the Phoenix Theatre, and more. A native of Wildwood, NJ, his career has included editing stints at Philadelphia magazine, Indianapolis Monthly, and others. For twelve years, he was arts & entertainment editor for the Indianapolis Business Journal and has served on the executive committee of the American Theatre Critics Association while chairing its New Play Committee. By day, he serves as Quill Editor/Manager of Publications and Awards for the Society of Professional Journalists. Follow him on Twitter @LouHarry, on Post @LHarry and on Facebook at Lou Harry Writer Etc. And check out www.louharry.com
Poetry – Mark Neely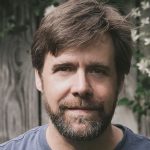 MARK NEELY is the author of Beasts of the Hill, and Dirty Bomb, both from Oberlin College Press. His third book, Ticker, won the Idaho Prize for Poetry and was shortlisted for an Indiana Author Award. His other awards include an NEA Poetry Fellowship, an Indiana Individual Artist Grant, the FIELD Poetry Prize, and the Concrete Wolf Chapbook Award for Four of a Kind. His poems have appeared in Gulf Coast, New England Review, Indiana Review, Copper Nickel, Boulevard, and many other journals. He is a professor of English at Ball State University, and a senior editor at River Teeth: a Journal of Nonfiction Narrative. 
Poetry – Liz Whiteacre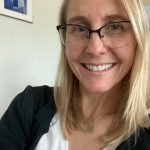 LIZ WHITEACRE is the author of Hit the Ground. Her poetry has appeared in Disability Studies Quarterly, Wordgathering, Kaleidoscope, Last Leaves, The Score, Flying Island, and other magazines. She has work forthcoming in the anthology Beauty Is a Verb, vol 2., edited by Casmisha Jones, Mike Northen, Naomi Ortiz, and Travis Chi Wing Lau (Northwestern University Press, 2023). Whiteacre is an associate professor of English at the University of Indianapolis. She teaches creative writing and publishing and also advises Etchings Press, where she works with students to produce Etchings Literary and Fine Arts Magazine, judge the international Whirling Prize, and facilitate the UIndy Potluck Podcast series. Whiteacre received the 2020 Outstanding Teacher Award in the Shaheen College of Arts and Sciences and the 2020 Connecting Experience with Action Award. She is a 2022 recipient of a Center for Aging and Community (CAC) Fellowship and is spending two years working with Indiana's CICOA: Aging and In-Home Services to research how poetry can support wellness in aging adults.
Children's – Chadwick Gillenwater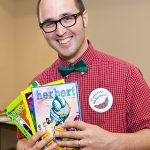 CHADWICK GILLENWATER (also known as Professor Watermelon) is an experienced school librarian, children's book author and creative writing teacher. Along his journey, he has collected the essential tools to teach his students the elements of writing for children. He knows what makes characters memorable, he understands what makes scenes and settings captivating, and he has discovered what simmers and twists a good plot. As Professor Watermelon, Chadwick has written three middle grade novels. He is on the board of the Indiana Writers Center, and he lives in Indianapolis with his husband, two dogs and one bearded dragon. www.professorwatermelon.com
Publicist – Dana Kaye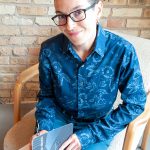 DANA KAYE is a life-long entrepreneur who believes in the power of storytelling and authentic personal branding. In 2009, she founded Kaye Publicity, Inc., a literary public relations agency. Known for her innovative ideas and knowledge of current trends, she coaches her clients on how to identify and establish their unique personal brands. In 2016, Dana launched Midwest Mystery Conference (formerly Murder and Mayhem in Chicago), a one-day conference dedicated to crime fiction, with mystery author Lori Rader-Day. She is also the author of two books – Your Book, Your Brand: The Step-by-Step Guide to Launching Your Book and Boosting Your Sales and The Personal Brand Workbook – and serves on the advisory board of Propel PR.
Friday afternoon keynote – Jane Friedman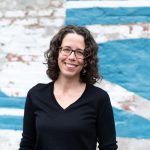 JANE FRIEDMAN has has spent nearly 25 years working in the book publishing industry, with a focus on author education and trend reporting. She is the editor of The Hot Sheet, the essential publishing industry newsletter for authors, which was named 2020 Media Outlet of the Year by Digital Book World. Her latest book is THE BUSINESS OF BEING A WRITER (University of Chicago Press), which received a starred review from Library Journal. In addition to serving on grant panels for the National Endowment for the Arts and the Creative Work Fund, she works with organizations such as The Authors Guild to bring transparency to the business of publishing. Learn more at JaneFriedman.com.
Friday evening keynote – Haven Kimmel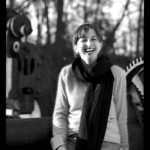 HAVEN KIMMEL is the #1 New York Times bestselling author of two memoirs, four novels, and two books for children. She grew up in Mooreland, Indiana, and as a teenager moved to Muncie. She's a graduate of Ball State University and spent three years at the Earlham School of Religion in Richmond. The last three decades have been spent in Durham, North Carolina, where she lives with her husband, Scott Holmes, and their very, very large family.
MWW ALUMS
Kelsey Timmerman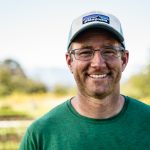 KELSEY TIMMERMAN is the New York Times bestselling author of the Where Am I? series:  Where Am I Wearing?, Where Am I Eating?, and Where Am I Giving?. Kelsey has reported from more than 60 countries and written about topics such as sweatshops in Bangladesh and slavery in Ivory Coast. He educates audiences and readers through humor and storytelling, and encourages them to think globally and act locally. He is also a co-founder of The Facing Project, a national community storytelling nonprofit that has collected more than 1,500 stories. Kelsey's next book on regenerative agriculture will be published by Patagonia Books in 2023. Kelsey seeks to create understanding and empathy through stories that inspire action.
D.E. (Dan) Johnson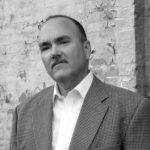 D.E. (DAN) JOHNSON, a graduate of Central Michigan University, has been a teacher, a salesperson, a manager, and a business owner, but through it all he was a writer. (It just took him a while to figure that out.) The four books in his historical mystery series, beginning with The Detroit Electric Scheme, were published by Minotaur Books and all garnered starred reviews from at least one of the major review publications. The Detroit Electric Scheme and Motor City Shakedown also won Michigan Notable Book awards.
Sandi Baron

SANDRA BAKER BARON'S passion is working with people to better understand their giftedness, talents, and interests. For over forty years, she has written 800 to 1,000 pages a year in her journals. Bridging the Mississippi, her first creative nonfiction, shows how to bridge racial differences. Her true story is written in fictional style that helps readers relate to her narration and characters. She learned this technique from attending several MWW workshops and becoming a board member to support other struggling writers. Sandra graduated with a BA and MA in education from Ball State University. For thirty-five years she taught English and Speech in high school. She is an inspirational speaker that has inspired other teachers in Kazakhstan.
Leah Lederman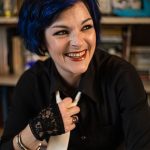 LEAH McNAUGHTON LEDERMAN, a Pushcart-nominated author, has created two volumes of Café Macabre: A Collection of Horror Stories and Art by Women (SourcePoint Press, 2019; 2021) and her own short story collection: A Novel of Shorts: The Woman No One Sees (2020). Her creative nonfiction has been published in The River and South Review, Defenestration Mag, and The Wrath-Bearing Tree. In 2022, Leah published Beautifully Broken: The Katy Hayes Story, about her cousin's life as a quadruple amputee. Currently, she is working on a memoir about growing up with a combat veteran father. Leah is active in several writing communities in the Midwest, where she lives with her husband and an assortment of children, cats, and dogs.
Larry D. Sweazy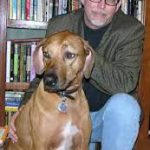 LARRY D. SWEAZY is a multiple-award author of nineteen western and mystery novels and over one hundred nonfiction articles and short stories. Larry lives in Noblesville, Indiana with his wife, Rose, and is hard at work on his next novel. More information can be found at www.larrydsweazy.com
J.R. Jamison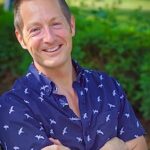 J.R. JAMISON is a founder of The Facing Project, a national organization that creates a more understanding and empathetic world through stories that inspire action. He also co-hosts The Facing Project Radio Show on NPR. His work has been featured in The Guardian, Harlem World Magazine, The Huffington Post, and in numerous literary journals. He lives in Indiana with his husband Cory and their dog, J.J.
Kelly O'Dell Stanley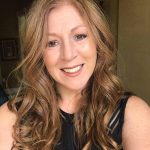 KELLY O'DELL STANEY is a graphic designer who writes. Or maybe a writer who also designs. The author of three books on creativity and faith (with the fourth coming out in fall 2023), she thrives on crafting new and unexpected solutions. Her writing awards include first place in Inspirational Writing in the Writer's Digest competition, and her award-winning design work has been included in design anthologies and PRINT Magazine's Design Annual.
Sherry Stanfa-Stanley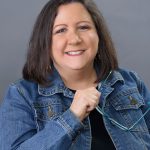 SHERRY STANFA-STANLEY is an award-winning writer and author of Finding My Badass Self: A Year of Truths and Dares, a bestselling memoir that chronicles her hilarious and enlightening year of midlife misadventures. Sherry's writing has appeared in The Rumpus, Healthy Aging, First for Women, and The Huffington Post, and in the anthologies Fifty Shades of Funny, Laugh Out Loud, and You Do You. A Toledo-area native, Sherry recently retired from a long career in the field of journalism and communications. For more information, check out her website at www.sherrystanfa-stanley.com
John Gilstrap – fiction (10)
Lori Rader-Day – fiction (10)
Matthew Clemens – fiction (10)
Barbara Shoup – fiction/young adult (5)
Michael Martone – nonfiction (5)
Brent Bill – nonfiction (10)
Lou Harry – nonfiction/playwriting (10)
Chadwick Gillenwater – children's and fiction (10)
Liz Whiteacre – poetry (10)
Support Midwest Writers Workshop by purchasing all author books through Amazon Smile!