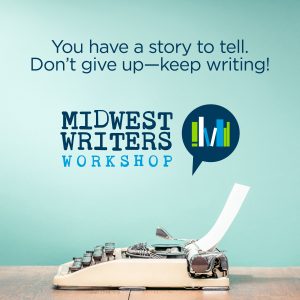 The new year is a great time to start fresh, reflect on our accomplishments from the past twelve months and consider what we'd like to do differently. It's a time to set new goals!
And then somewhere around the second week, we lose track. Life gets in the way; we get in our own way.
It happens to all of us, so don't beat yourself up! Here are 22 affirmations to keep you moving along. Read them out loud and remind yourself of them throughout the year. And add your own!
I am a writer.
I have a voice.
My words matter.
Someone out there is waiting for my words and needs to hear them.
My words are worth making time for.
I can let go of my writing obstacles; I can work around them.
I don't have to wait for inspiration, I just have to show up.
My writing has something to show me.
My words don't have to be perfect.
I have the power to create something beautiful. I can write scenes and images that resonate with my readers.
Everything I need is within me.
I am talented and hone my skills when I write.
I can set goals and reach towards them one small step at a time.
I define my writing successes.
I deserve my writing successes and take satisfaction in them.
Other people's successes do not detract from mine.
Constructive criticism strengthens my writing.
Rejection is an opportunity for growth.
I am not alone in my writing journey.
I have opportunities to find and create writing communities.
The Midwest Writers Workshop has my back.
I got this.
And don't forget: MWW is here to cheer you on!