Meet Amanda! She's one of eight literary agents participating in the MWW Agent Fest Online, October 13-16.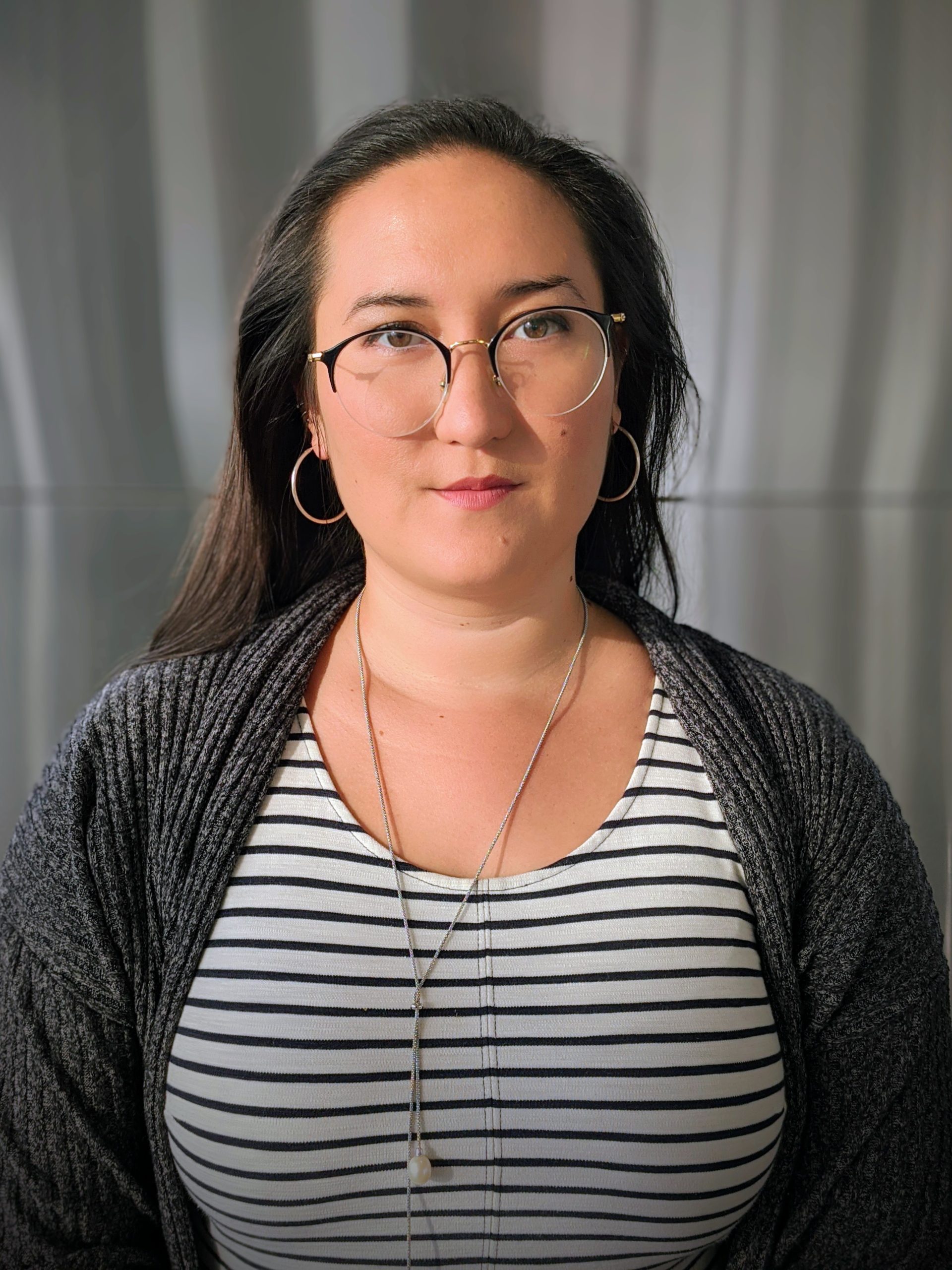 Before joining Transatlantic, Amanda Orozco gained a breadth of experience in academic publishing, publicity, subsidiary rights, and agenting. She graduated from UCLA with a degree in Physiological Science and an English minor and worked as a Fine Art instructor and freelance editor for several years before moving to New York to complete the NYU Masters of Science in Publishing: Digital and Print Media. While at NYU, she worked at the National Book Foundation, Shreve Williams Public Relations, and The Gernert Company; she was also selected to attend the Frankfurt Book Fair and the Beijing International Book Fair. Upon graduating from NYU in 2019, she worked in Subsidiary Rights at Little, Brown, where she helped sell rights for authors such as Michael Connelly, Elin Hilderbrand, and Sarah Knight, until discovering agenting was her true calling. She worked at Park & Fine Literary and Media before moving back to Los Angeles, where she is now excited to build her list at Transatlantic.
Amanda has been a member of PoCinPub since 2018 and currently works for Dryland, the literary journal born in South Central, where she aims to amplify marginalized voices from the literary underground.
Wish List:
Amanda is particularly drawn to stories from Asian and Latinx writers, though she is always looking for stories with compelling writing featuring protagonists with a distinct voice and personality; clever, quirky, gritty, and/or twisty stories that surprise her and keep her reading through the night.
For fiction, she's looking for YA contemporary romance and fantasy, as well as literary and upmarket adult fiction in the contemporary, speculative, horror, and romance genres. She has a soft spot for coming-of-age stories, multi-generational family sagas, short story collections, and the occasional urban fantasy. Recent favorites include Mary H.K. Choi, Elizabeth Acevedo, Weike Wang, Kiley Reid, Ling Ma, Nana Kwame Adjei-Brenyah, and Leigh Bardugo. She is not the right agent for thrillers, mysteries, procedurals, space operas, or historical fiction.
For nonfiction, she's interested in stories that offer fresh cultural, political, and/or social critiques along with personal narratives on art, pop culture, tech, and forgotten, unexamined history. She is looking for perspectives from the margins or from emerging artists and academics with original ideas and sharp commentary. She is open to select poetry, memoirs, and illustrated gift/humor books. Recent favorites include Carmen Maria Machado, Cathy Park Hong, Roxane Gay, Ayad Akhtar, and Jenny Odell.
Amanda will present the session "What Agents are Looking for in a Query Letter." (Check full schedule here.) She is also a member of the Query Letter Critique Team, which offers (for an additional fee) the opportunity to meet for a 10-minute one-on-one consultation to discuss your query letter AND the first page of your manuscript.
MWW: You represent both fiction and nonfiction. Are there different qualities that make fiction shine as opposed to the ones that make nonfiction shine?
AO: I don't think they're necessarily different qualities between the two; for both, I would say the voice and writing are key! The unexpected usage of language, the unconventional format or structure, an old story told in a new way… all of these could be applied to both fiction and nonfiction and perhaps the difference would just be in how they're applied to the project that makes it stand out.
MWW: Name the three top things you look for in a pitch.
AO: 1. Personalization (Is it addressed to me or to another agent mistakenly, which happens more than you would think… Is it clear there's a reason why the author is querying me specifically or is the opening line a generic, "because you're looking for fiction"?)
2. Succinct, punchy one-sentence hook (Does the author know how to summarize/market the book in an effective way? Do the comp titles feel relevant?)
3. Author bio (Who is the author as a person? What is their professional background and how does that contribute to their work?)
MWW: What do you hope for when tackling the slush pile? What are you tired of seeing?
AO: Like many in the industry, I'm hoping to fall in love… to come across a project that will make me sit up in my chair and want to read more, where the writing and characters and story are surprising and authentic and compelling. If a book can keep me reading late into the night, then it's a home run.  I receive such a range of queries it's hard to say if there's one thing I'm tired of seeing… I suppose of all the queries, the most common one I've received has been in the YA fantasy genre. I wouldn't say I'm tired of seeing them, because I love the genre, but it does make it difficult for a YA fantasy project to stand out in the crowd.
MWW: What makes you keep reading—or stop reading—a manuscript?
AO: What keeps me reading is superlative writing and narrative voice! When the writing serves the story and doesn't draw attention to itself… when the characters feel real and engaging and the dialogue is sharp… when I can be immersed in the story and the narrative voice feels naturally strong and different.
What causes me to stop reading is usually if the manuscript does the opposite of any of these!
MWW: What are the biggest takeaways you want attendees to take home from your Agent Fest session?
AO: I'd love for them to know that when they're querying, they're querying a human being! Agents are humans, too; we're not robots or machines or miracle workers. We are just humans, looking for connection through the stories that they're sharing with us, that we can then help share with editors and publishers and readers all over the world. Be as genuine as you can in your queries–and be patient!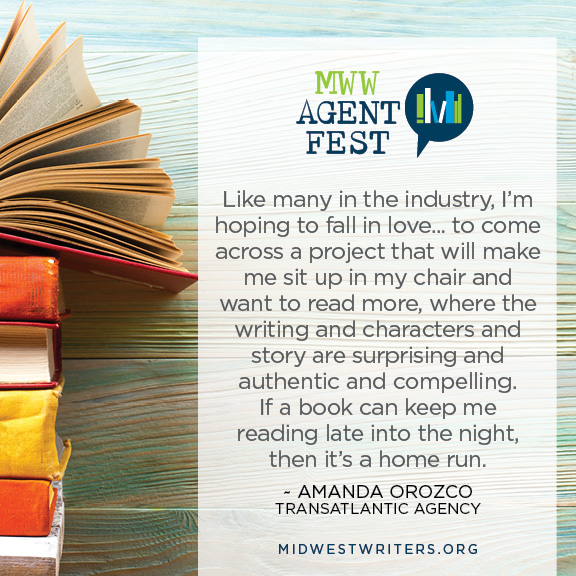 Follow her on Twitter — @oczoroadnama