Meet Jeff! He's one of eight literary agents participating in the MWW Agent Fest Online, October 13-16.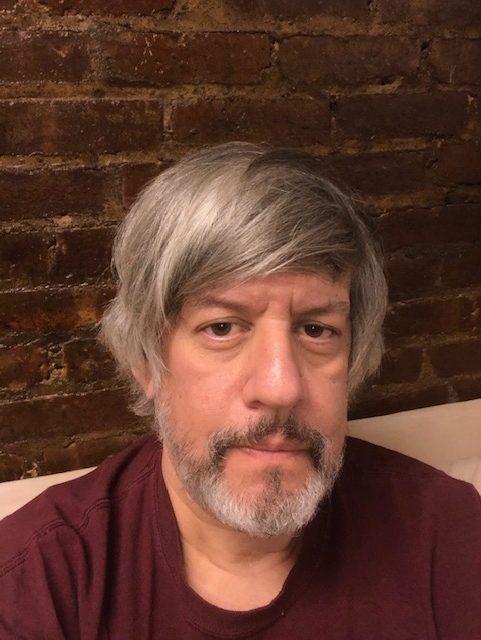 Jeff Ourvan is a literary agent with the New York-based Jennifer Lyons Literary Agency and heads up their books-to-film efforts. He's also an attorney, author and the founder of The WriteWorkshops, which are intensive writing workshops for debut and experienced novelists and memoirists. Some of Jeff's recent representations include Christopher Knowlton's Bubble In The Sun, Peter Houlahan's Norco '80, and Ron Ferguson and Tatsha Robertson's The Formula. A boutique publishing imprint Jeff established, Stone Tiger Books, this summer released Chasing Butterflies: The True Story of a Daughter Of 9/11, by Ashley Bisman.
Prior to working as a literary agent, Jeff was a magazine editor, as well as a corporate attorney, public relations consultant, geologist and commercial fisherman. He is a lifelong Buddhist, loves long road trips, has been to all fifty US states, and once drove from Manhattan to the Arctic Circle.
Wish list:
Narrative nonfiction, histories, science, sports, and unusual memoirs. For fiction, I tend to seek romance, sci-fi, YA and MG, and mysteries.
Jeff will present the sessions "How to Pitch; Common Mistakes; What Not to Do When You Pitch" and "The Pros and Cons of Independent vs. Traditional Publishing." He is also a member of the Query Letter Critique Team, which offers (for an additional fee) the opportunity to meet for a 10-minute one-on-one consultation to discuss your query letter AND the first page of your manuscript.
Check out the full faculty here!
Check out the full schedule here!
MWW: Some agents prefer a proposal for a memoir; others prefer a query letter. Do you have a preference, and why do you think there are such discrepancies within the field?
JO: When it comes to pitching a memoir, I prefer a query letter. If the query piques my interest, then I'd next ask to see a proposal or the full manuscript. I can't speak for how other agents work, but often I collect queries in my inbox over a period of 2-6 weeks, and when I set aside time to read through what could be hundreds of emails it's not always practical to stop to review a proposal. If an author is serious about securing an agent, that author really should devote considerable time to crafting a sparkling query letter – an excellent query letter has often made me jump all over a prospective project. In my view, whatever is outstanding in your proposal can indeed be crystallized into a fine query letter – it's not easy, it's a craft in itself, but this is the most effective way to get my attention as an agent. As for why there are such discrepancies within the publishing field – well, we are part of what I consider to be the most notoriously subjective business on Earth!
MWW: Is there anything writers should always ask an agent but don't seem to know because they're new to being represented?
JO: I think this is sort of a two-part question – what to ask an agent before you have one, and what to ask that agent once you're signed on. If you find yourself in the fortunate position to choose between two or more offering agents, then you'll want to consider a few matters: the agent's client roster and track record; the terms of the offered agency agreement; the enthusiasm the agent appears to have for your project, and whether there's a shared experience with respect to the material; and the general nature of the relationship a specific agent looks to have with his or her authors. As for the agent or agency's client roster, it can cut both ways. We all would want the most powerful and successful of agencies, but does that mean you might get "lost" in a client base with celebrity authors? At the same time, you don't necessarily want an agency that's too small or just starting out – what contacts in the industry does an unknown agency have? The happy medium, I think, is best – a boutique literary agency with a strong client list, one that has excellent publishing contacts but not too, too many author superstars dominating the lion's share of their time.
Once you've signed on to an agency, then I think you ought to take full advantage of the resources offered. For example, as an agent, I expect to work with my authors on editing or brainstorming their manuscripts to help get them ready to be marketed. I know some agents don't do this, viewing their roles as simply salespersons, but many other agents are eager to "get in under the hood" with the author to help craft the work. In part, this is why you should choose an agent that has some personal affinity for what you're writing, whether it be subject matter, theme or genre. Also make sure you understand every provision in the agency agreement and, even more importantly, the publishing contract – your agent should walk you through all the elements of a deal until you understand exactly what will be expected of you.
MWW: Are there specific elements in a manuscript that help determine whether you think you'd like to work that story, or do you approach each manuscript differently?
JO: Again, because "what's good" is so inherently subjective, I would think every agent is attracted to certain stories or themes that resonate with them. For example, I like well-paced stories, and I look for them – when I'm told by an author that he or she needs five chapters to really develop the characterization before the plot kicks in at around chapter six, I know this work might not be for me. So one of the dynamics I'm keen to discover in a work is the interplay between the plot and the protagonist – does every plot development compel the protagonist to adjust? Does the character adjustment affect the subsequent development of the plot line? This interplay precipitates a story's energy and keeps the pace from flagging. I was a geologist, so I love science themes; I'm a nut for Shakespeare and have lived long enough to have been burned a few times, so bring me stories about betrayal; I love love, so I adore romantic fiction; and I'm fascinated by Alaska, so books set there always get my attention – my list of interests, of course, goes on and on. Ideally you want to find an agent who is fully invested in your subject matter – an agent ought to be your audience, your guide and certainly your biggest cheerleader. An agent can't be all that if they're insincere – so, yes, every agent worth their salt looks for specific elements in each work that appeal to them. We're not stuck on one genre, usually, and we approach each manuscript differently, but every author I take on has a work that strikes within me a personal chord.
MWW: A lot of authors out there are debating if they need an agent. What are the advantages of having an agent versus not having an agent, and when should an author seek out agent representation?
JO: This is a pretty simple equation. Many acquiring editors will only read manuscripts pitched to them by established agents. So if you're hoping for a trade publisher to publish your work, chances are you need an agent to get your foot in the door. Of course, not every publisher relies on agencies to be their gatekeepers. Some medium or smaller publishers are open to pitches from authors directly. There are also the times where an editor sees a news story or a social media post and approaches that individual to write a book – that author may not necessarily need an agent. An agent, generally, provides for an author the "passport" to access major publishing houses; the agent also offers important guidance with respect to the terms of a publishing agreement; an agent, additionally, should serve as an editorial sounding board, helping the author to "fix" what might be "wrong" in what he or she thought was a finished manuscript. Not every author needs all this, of course, but it still seems to me that an agent provides important advantages to those seeking traditional trade publication.
On the other hand, the agent takes a 15-20% commission, depending on the terms of the agency agreement and the sales of specific rights. So an author, of course, is paying for the above-described work and guidance.
Lastly, I'd mention that independent (self-) publishing has grown into a dominating presence in the book market. Naturally, if the goal is to independently publish – and there are both advantages and relative disadvantages to doing so – then the author has no real need for an agent.
And, lastly lastly – don't seek out agent representation until your manuscript (or proposal) is actually finished and ready to be seen!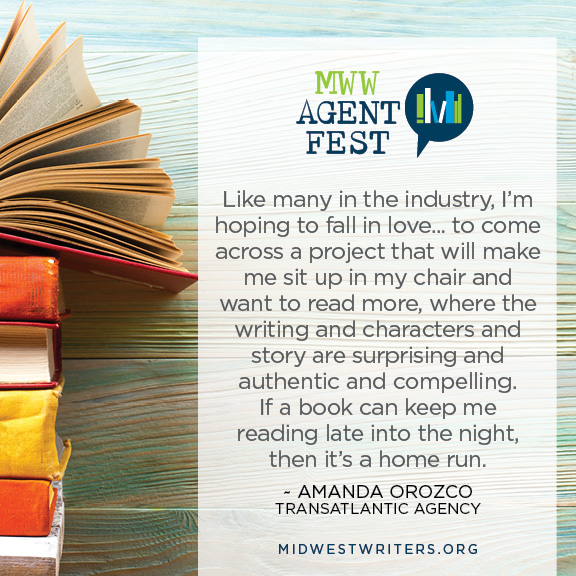 Follow him on Twitter — @WriteWorkshopNY