Meet Jaclyn Youhana Garver: Author, Poet, Journalist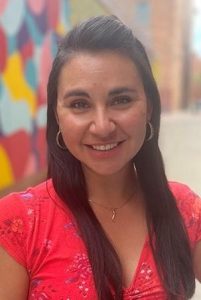 Jaclyn Youhana Garver is an author, poet, and journalist. Her novels are represented by Savannah Brooks of KT Literary Agency. In her contemporary fiction, Jaclyn explores the nuances of grief, love, family, and friendship. Her first poetry collection, the chapbook The Men I Never: is scheduled to be published by Chicago's dancing girl press in summer/fall 2022. She received an honorable mention in Writers Digest's 90th Annual Writing Competition in 2021 in non-rhyming poetry, for the piece "I Never Caught His Name."
Jaclyn worked for daily newspapers for eight years and in community college marketing for five. She is a freelance writer whose current and previous clients include Cincinnati Magazine, Lifehacker.com, Harper College, Visit Fort Wayne, and Graphics Output. She's also the communication specialist for the National Council for Marketing & Public Relations (NCMPR), the country's premier professional organization for community college marketers. Her duties include producing Peer and Simple, NCMPR's podcast; writing emails, blog posts, scripts and more; media relations; and helping plan NCMPR's national conference for 300+ attendees.
Q&A with Jaclyn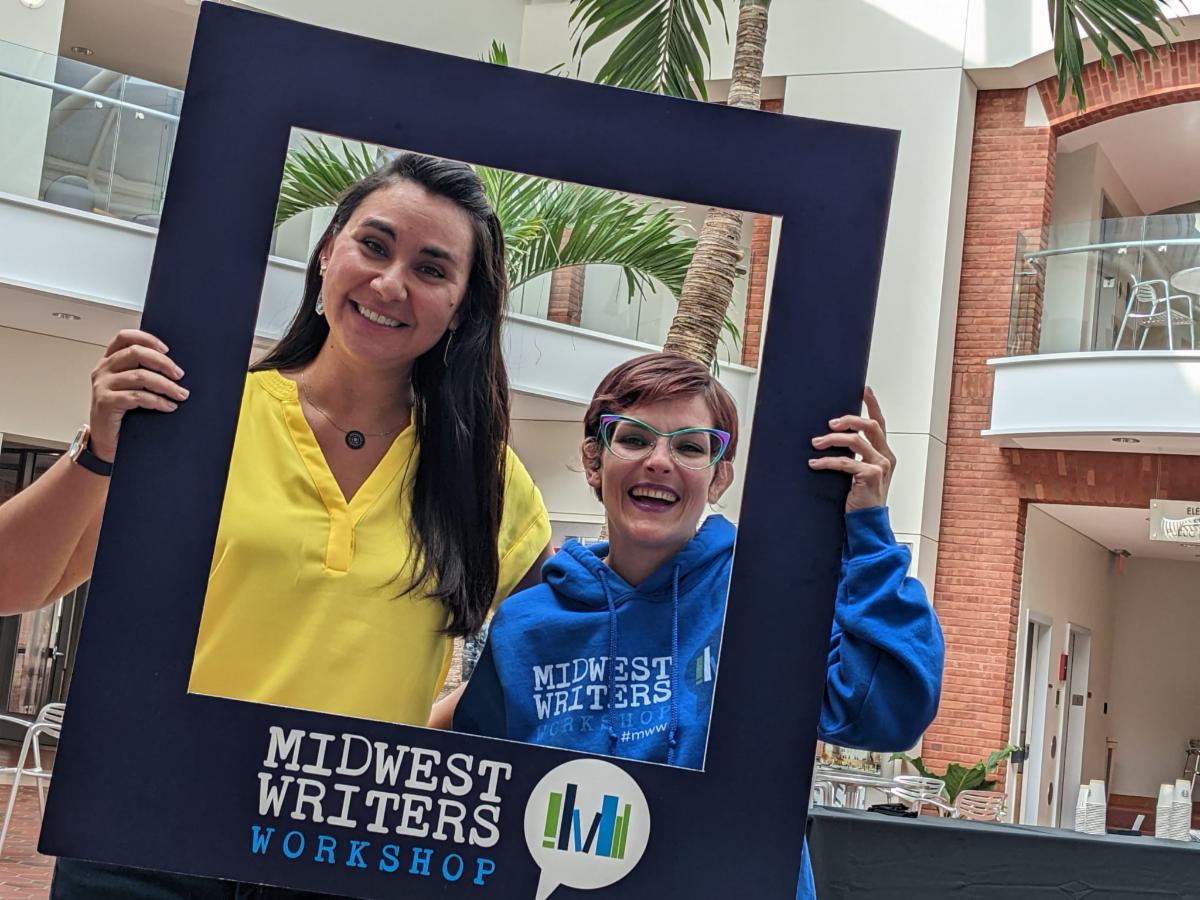 I "met" Jaclyn when she attended MWW's first online conference in 2021. She has great energy and exudes positivity; she definitely pulls people into her orbit. We became friends on Facebook and she has been a faithful encouragement to me in my writing endeavors. Plus, we're both sort of silly. It was a great pleasure to interview her and highlight her *many* writing successes, especially getting signed as a result of MWW Agent Fest!
MWW: How long were you a writer before encountering Midwest Writers Workshop?
JYG: Oh man, I first started writing in second grade when my grandma gave me a diary so … 30ish years? I've kept a journal since. In a more professional way, I started writing in high school, when I joined the school paper. I studied journalism in college and wrote everything–though mainly features–for daily newspapers for eight years. I still freelance.
Creatively, I guess I started with crummy poetry in about sixth grade (didn't we all start that way??). I turned to long-form after I left newspapers and got into marketing–once I wasn't writing daily on a deadline, my creative energy gathered enough to turn to longer projects. And I finally started to hone in on poetry work during the pandemic. I'd wanted to take some classes to learn how to edit my own stuff and get over that hump–I felt stuck but didn't know how to further improve–but I was so intimidated. That the pandemic necessitated online classes ended up being really helpful for me.
MWW: What drew you to MWW and what did you find there?
JYG: My first MWW event was the summer conference in, I think, 2018. I've always loved professional, workshop-style conferences and turned to Google to see if I could find anything local. MWW is a pretty short drive from Fort Wayne and insanely reasonably priced, so I figured I'd give it a shot. There, I found so much knowledge and friendliness (even if I hardly spoke to a soul that first time). I've since attended three four other events — in person or virtually — because through MWW, I found people happy and excited to help me improve upon my writing and meet my goals. I found encouragement and support. I found sessions that weren't just surface-level but instead got into the nitty gritty of writing and the industry. I'm a learner in my core, so truly, the sessions were the first things that hooked me.
MWW: What classes/conferences did you attend, and what was your experience like?
JYG: I attended the conference in 2018 and 2021 and Agent Fest in 2019 and 2021, plus this past summer's hybrid conference. The 2018 and '19 events were more about getting to know MWW and getting my feet wet in terms of what the organization offers and how it could help me succeed. The 2021 events were when I felt myself getting involved on a deeper level, if that makes sense. I connected with instructors more and signed up for some one-on-ones with faculty. Allison Joseph, in poetry, was so supportive and helpful, building my confidence that my full-length poetry manuscript might someday maybe find a home. Matthew Clemens gave me one of the largest confidence boosts I've ever experienced related to my novel writing, through some first-page reads for two of my projects. Angela Jackson-Brown helped me polish and refine my pitch for the '21 Agent Fest and build my confidence for my novel. I attended this summer's conference in person, and getting to meet so many people after just seeing their faces the previous year has been a highlight of 2022. Plus, the faculty was exceptional. I want to do some shoutouts, but I'd basically be listing everyone who presented.
MWW: Tell us about your writing success(es)!
JYG: I found an agent through MWW Agent Fest last year!! I signed with Savannah Brooks of KT Literary this spring. I'm so embarrassed to say that this is how it went down but … I wasn't even originally signed to pitch to Savannah. Her original manuscript wishlist focused on kid lit and YA, with selective contemporary fiction, so I opted to pitch to a trio of agents that named contemporary fiction as a focus. The first page of my novel was the first read on the first night of first-page reads (say that three times fast …) Savannah was one of the agents sitting in, and she laughed at the right spots and had such incredible feedback. She really got my story, which was a spectacular feeling. I sent her a private message during that Zoom call to thank her for her kind words (also apologizing in case I was making a faux pas–these were, after all, blind reads), and she encouraged me to pitch to her. I did, and she requested pages … and eventually the full manuscript … and at like 11 p.m. on a Wednesday night in April, I got that email that so many writers hope to get but never actually think is going to come. I burst into tears so hard, my husband was like "Good news or bad news? GOOD NEWS OR BAD???"
If you're interested in other successes unrelated to MWW: My poetry chapbook, The Men I Never:, is due out later this summer this fall by dancing girl press in Chicago. I also received an honorable mention in last year's Writer's Digest Writing Competition in non-rhyming poetry. I was a scholarship recipient to two Tupelo Press poetry conferences last year. I also launched my website this summer, which has me ecstatic. Man, putting together a website is a ton of work, but I'm thrilled to have a space to share my successes and ideas. There's a blog there, and … finger's crossed … I'm in the early, early stages of kicking off a podcast. Who knows how long that'll take (first episode this fall? maybe?), but I'm really excited about the topic and structure.
MWW: If you were to recommend MWW to a friend, what would you tell them?
JYG: Oh boy, just do it. If you're looking to improve as a writer; to find like-minded people; to meet helpful, friendly, encouraging experts; and for an organization that is wonderfully down-to-earth and unintimidating, MWW is your org. I'd like to stress that unintimidating part. Imposter syndrome is real, and it's tough to not think, "Who the heck do I think I am, even trying to do this ridiculously impossible thing?" The kindness and support I've found in MWW is invaluable.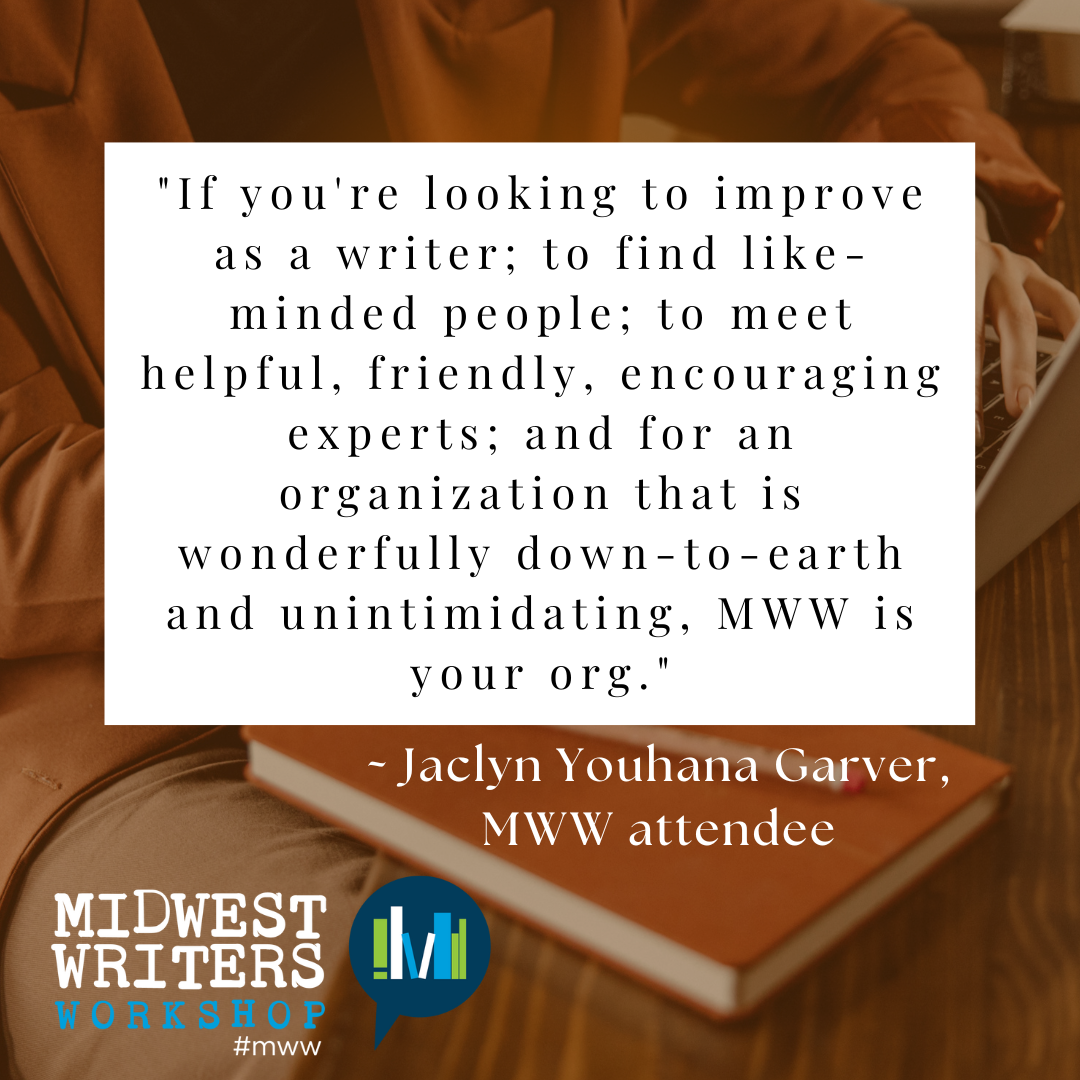 Check out all the details for what MWW Agent Fest offers: the agents and the schedule!
Secure your spot today!
Click on the link below to register: