Meet literary agent Rita Rosenkranz
Rita is one of eight literary agents participating in the MWW Agent Fest Online, October 13-16.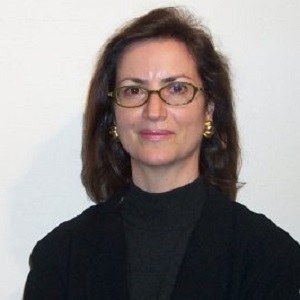 A former editor with major New York houses, Rita Rosenkranz founded Rita Rosenkranz Literary Agency in 1990. Her wide-ranging adult nonfiction list stretches from the decorative to the dark. She represents health, history, parenting, music, how-to, popular science, business, biography, popular reference, cooking, spirituality, sports and general interest titles. Rita works with major publishing houses, as well as regional publishers that handle niche markets. She looks for projects that present familiar subjects freshly or lesser-known subjects presented commercially.  www.ritarosenkranzliteraryagency.com
Rita will present the session "All About the Author/Agent Relationship. She is also a member of the Query Letter Critique Team, which offers (for an additional fee) the opportunity to meet for a 10-minute one-on-one consultation to discuss your query letter AND the first page of your manuscript.
MWW: What are the most important elements of a proposal a writer submits to you? 
RR: I look to determine that the author is well-paired with the topic, so I won't have to argue why this writer is working on this particular project, and also that the work fills an obvious gap among the list of comparable titles. Ideally, the project will further the conversation on a topic we thought we knew.
MWW: What led you to your current wish list? Has it changed, ever? 
RR: My wish list is always evolving. Even though I'm not riding trends hyper-consciously, when a category is saturated it's time to sit it out for a while. And when it's clear editors are hungry for a particular category, it's lovely if I'm working with an author whose work applies. But mostly I'm attracted to projects that aren't in and out of fashion.
MWW: Because you're primarily interested in nonfiction, what do you think makes a nonfiction work masterful? 
RR: It's obvious when an author has a command of a subject, offering insight and an articulated perspective that helps educate us or even reframe our thinking. Those works stand out. They're pulse-quickening.
MWW: How do you recommend getting over "pitch anxiety"? 
RR: I understand the nervousness. Authors think they have one shot, and if they don't connect effectively, they've missed out. But, obviously, agents are humans, too. And the author invariably has talked a lot about their work to many others, in effect, rehearsing the pitch. We are another listener, leaning in, hoping to connect to something brilliant and saleable.
MWW: What's the primary message you want attendees to take home from your Agent Fest session?
RR: Agents who are reaching out to authors at a writers' conference are by definition looking for projects. We are open to hearing about your passion for your work, and how it will be of interest to readers. The most successful authors (this applies to agents, too), persevere to find a place they can call home. Keep searching until you find your home.