Mia P. Manansala (she/her) is a writer and certified book coach from Chicago who loves books, baking, and bad-ass women. She uses humor (and murder) to explore aspects of the Filipino diaspora, queerness, and her millennial love for pop culture. Her debut novel, Arsenic and Adobo, is out now, and the sequel, Homicide and Halo-Halo, released February, 2022.
And let's congratulate Mia because Arsenic and Adobo recently won the Agatha Award (from Malice Domestic) for Best First Novel!
Find out more at https://www.miamanansala.com
Mia will teach the sessions "How to Craft a Character That Can Carry a Series" and "The Inside Outline: The Perfect Tool for Outlining," and as a panel member for "Point of Entry" (about novel openings). She is also on the MWW22 Manuscript Evaluation Team!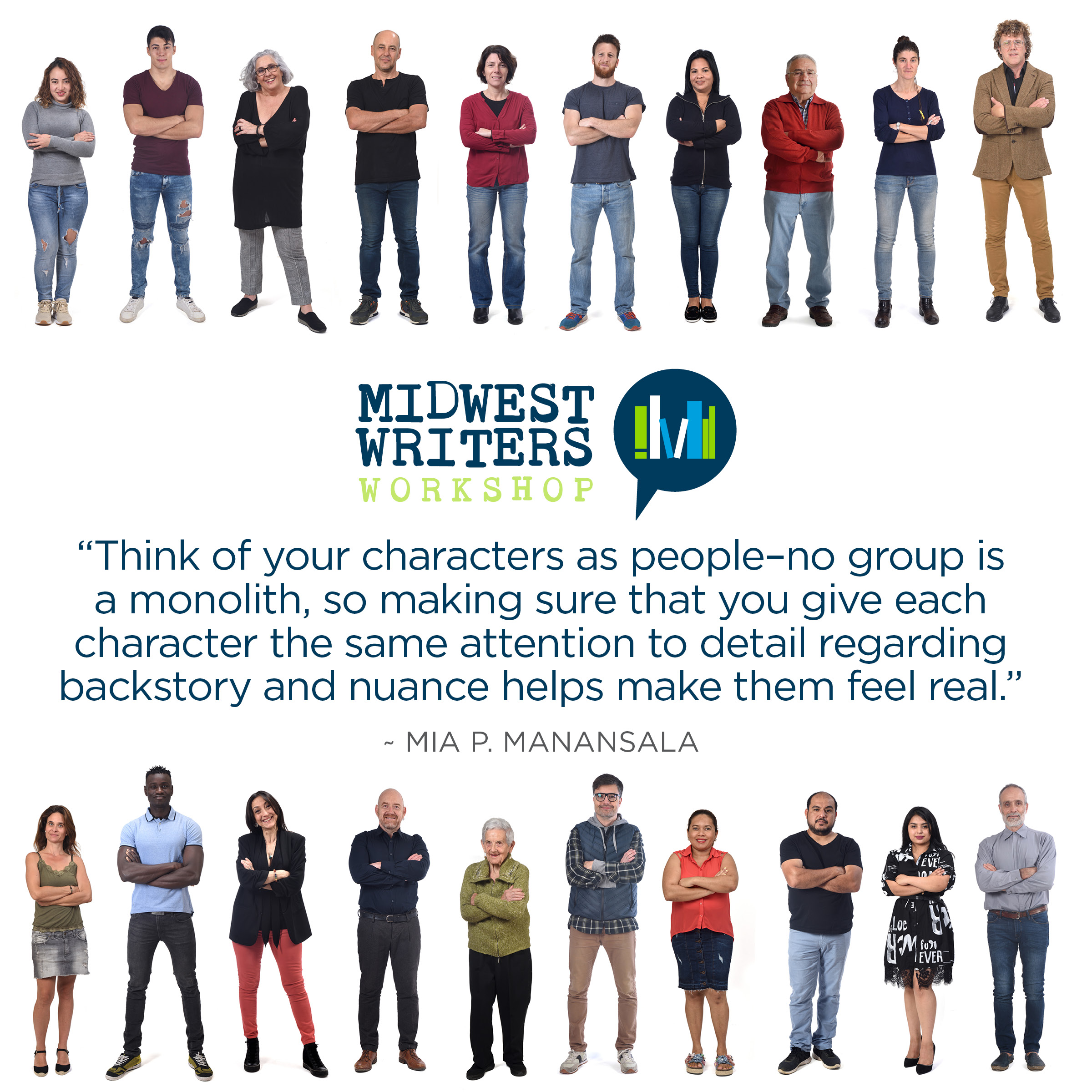 Q&A with Mia P. Manansala
Leah Lederman, MWW publicity chair, had a few questions for Mia P. Manansala about her sessions for MWW's summer hybrid conference. She has helpful things to say that writers of any level can take to their practice.
Hopefully you enjoy this interview as much as we did!
MWW: You're teaching a session about an easy outline method for writing books, the "Inside Outline." It seems like something that could benefit outliners and pantsers alike. Are you an adamant outliner or do you find that there are specific times when pantsing might be advantageous?
MM: I'm a big proponent of "find the process that works for you." The writing process varies from person to person and sometimes even from book to book, so I would never want it to seem like I'm delivering writing rules from on high. The Inside Outline is just another tool that a writer can utilize–the power is in its flexibility. You can use it to plan your book before drafting a single word, to figure out next steps when you get stuck midway through drafting, and/or to diagnose your book's issues when it's time to come up with a revision plan.
MWW: Your bio talks about your exploration of diverse voices. What's the most difficult thing about writing characters that are entirely unlike you, perhaps from a different gender, class, or race? How do you recommend writers approach this with sensitivity?
MM: For me, the most difficult thing is making sure that I'm doing these characters justice. That I'm not letting my ignorance and internal biases (which we all have) prevent me from writing a nuanced character rather than a flat caricature. I always recommend that you think of your characters as people–no group is a monolith, so making sure that you give each character the same attention to detail regarding backstory and nuance helps make them feel real. Second, get sensitivity reads and/or beta reads from people from those backgrounds. Again, no one can speak for their entire group, but hopefully they can pinpoint the areas that don't feel right to them and make you think about your characters in a way you hadn't before.
MWW: Your book Homicide and Halo-Halo came out in February–congratulations! Tell me, when you have a writing "win" how do you reward yourself?
MM: 99.9% of the time, a writing win means going out for a nice meal or sweet treat. If you can't tell from my books, I LOVE food. If it's a really big win, like signing a contract, I'll shove aside my Midwestern frugalness to splurge on something I really want but would normally not buy.
MWW: When you're creating characters, what elements of real live people do you use? Do you pull from people you know, people in history or celebrities, strangers on the street? How do you melt their attributes down into compelling characters? 
MM: I'll take certain personality traits or quirks from people I know, and combine them with aspects I make up entirely. I don't want any of my characters to be a discernible person, so I'll decide each characters' defining trait(s) and build around that.
MWW: As a writer, what would you choose as your mascot/avatar?
MM: My website/author logo has a peacock feather because peacocks have my favorite color palette (purples, blues, and greens), but I'm not sure what that says about me as a writer!
There are takeaways for everyone, no matter your genre.
MWW22 is an important opportunity for you to network with others and build a writing community for yourself.